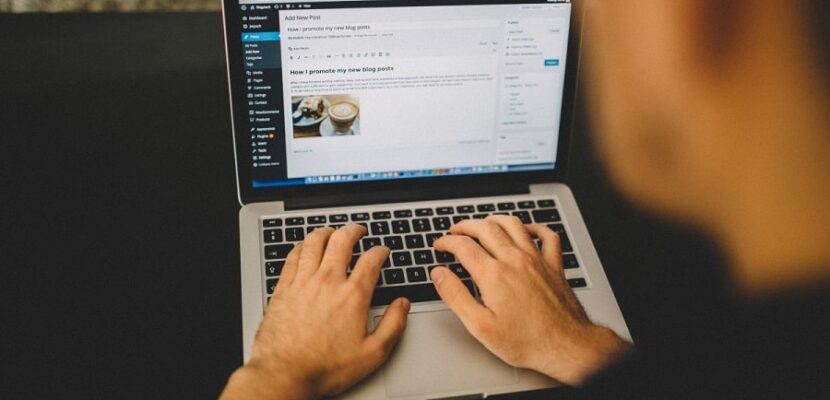 Online Business
5 Ways to Monetize Your Blog for More Income
Mark Edwards ·
0 Comments ·
March 3, 2022
Building your site takes time and dedication. But for all the effort and money you invest, you can make some back. You can monetize your blog traffic in various simple ways.
Relevant Affiliate Links
Affiliate marketing is prevalent across the web. Basically, you include a referral link to a product or service, and you earn a small commission for each successful sale via your unique ID link. For example, suppose you write a great sports blog (like this one: https://sportnews.in/Cricket), you could include sports gambling or sportswear links for a user to click, signup, and earn you money. However, you shouldn't go plastering affiliate links all over your site. This looks unprofessional and will harm your SEO score. Instead, write niche-relevant content and naturally incorporate links to the product webpage or a post to said services. 
Paid Advertising
There's nothing wrong with direct advertising. If your site has a large traffic volume, you are more likely to attract customers who want to buy something related to your niche. For example, suppose you operate a successful blog about PlayStation exclusive games. In that case, ads for those games, PlayStation accessories, and subscription services are likely to be seen by many interested people. Therefore, companies will pay you for placing ads. If your site is popular, advertisers may contact you. Otherwise, there's no harm in reaching out with proven traffic numbers.
Google AdSense
Sourcing straight paid advertising can be challenging. A great alternative is Google AdSense. If you have a lot of traffic, you can make extra money using this method. And the great news is that you don't need to do anything once configured. All you have to do is connect your site to Google AdSense, change settings to suit your site, and sit back and earn passive income. Over time, the algorithm learns your site's content and begins to show relevant ads related to your niche. Then, when a user clicks an ad, you get paid, simple as that.
Blogger Outreach Posts
As your blog gets noticed, you could be contacted by SEO and link-building specialists working on behalf of clients. They will ask if you are interested in publishing relevant posts with links included paid for by clients for backlinking purposes. This is known as blogger outreach, and you will be paid a small fee for tailor-made publishing posts. All the work is done for you, and they aren't full of ads. Additionally, the posts are usually SEO-focused, so they will help your site rather than hinder it. All you need to do is accept, publish and get free money.
Sponsored Posts
Of course, you can also accept sponsored posts. Sponsored posts differ in that they are oriented explicitly towards selling a product or service. Therefore, they aren't naturally incorporated into post copy. Instead, they are advertisements and are written as such. However, you shouldn't be afraid of sponsored posts since they won't hurt your SEO as long as they are relevant to your niche. For example, your domestic cleaning tips blog won't be affected negatively by a sponsored post about the latest cordless Dyson vacuum cleaners.
Summary
You put a lot of time and effort into creating a successful blog, and you should be rewarded. Fortunately, you can earn money with paid links, Google AdSense, and blogger outreach posts.