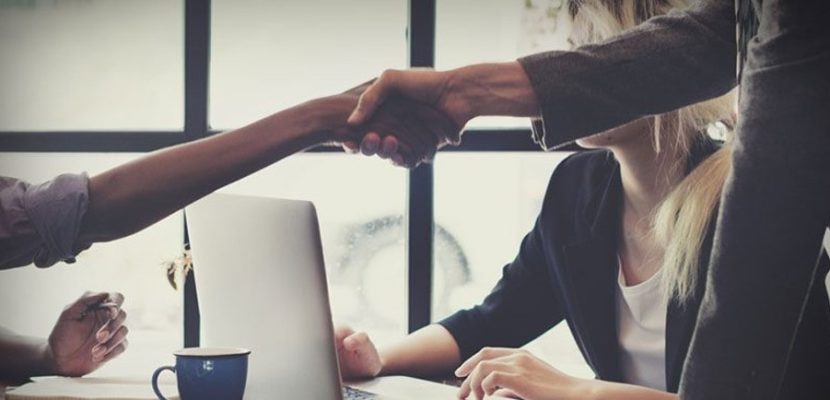 Management
Reliable Ways to Maintain Lasting Customer Relationships
Mark Edwards ·
7 Comments ·
November 1, 2018
Forming customer relationships and, even more importantly, keeping them, is the foundation of a successful business. This doesn't simply mean inputting many marketing dollars and signing up for social media. Maintaining customer relationships takes a dedicated, ongoing strategy that changes with the market, trends, culture, and feedback. It's vital to build a fanbase of loyal customers who will not only return to your products or services repeatedly but who will be excited enough by what you're doing and what you offer to spread the word to peers and sing your praises online.
So, what are some tactics to improve customer relationships and keep them engaged with your brand?
Utilize a Multifunctional CRM System
Access digital resources to help you more efficiently manage your customer relationships and receive insights more effectively and efficiently. With a system like Sage CRM, and the help adopting it from experts like IWI Consulting Group to tailor it to your needs, you can integrate sales internally, and in the field, improve customer care, and boost marketing efforts. Sales teams can access real-time, shared information and critical data to manage, forecast, and produce reports. Marketing efforts are automated, tracked, and analysed. Helping customers and allowing them to access help for themselves is made much easier.
Strengthen Your Networks with the Right Communication Tactics
The value of networking for building business relationships and progressing in one's career is widely understood. Networking is also essential for customer relations, too. Go beyond business colleagues and realize that existing customers, professional relationships inside and outside of the supply chain, friends, family, social acquaintances, former classmates, community organizations, and other businesses are part of your whole network. Staying present (albeit in a non-intrusive way) helps them remember you beyond the business card or meeting you had several months ago. Follow-up after meetings. Consider how your niche product or service could add value to the relationship. Share what your business is up to on your personal social channels. Send out newsletters with special offers for friends and family. Think outside the box to get people you know buzzing about you – not just customers.
Create Insightful and Helpful Content as a Perk
Build higher quality social media channels, blogs, and email newsletters that include engagement opportunities and offer informative and entertaining content, tips, deals, offers, and special events. Enhance your product or service with ideas for how to better use them or suggest what other items to purchase to help in other areas of their lives. Can the product they already own work better with a complementary one?
Don't just send out automated, standard, plain-text paragraphs that no one wants to read. Include creative media that is thoughtful and well-designed to catch their eye. Something with value will be forwarded, retweeted, or shared, expanding your reach exponentially.
Implement Loyalty Programs
The loyalty or points program concept has stuck around because it works. Repeat customers spend more money on average than new ones. But you can go beyond offering ticks on a card and sparse discounts. Go farther than your competitor with free items, special events, unique access to products and services, loyalty tiers, and other unique offerings that also drive home the specialness of your brand for fans and supporters.
Forming and maintaining relationships is about respect and adding value to the association. Putting effort in at the beginning and then failing to continue with benefits is a recipe for failure. Continually brainstorm new ways to engage and reward your customer relationships to avoid a break-up.
Offer Quality
When it comes to keeping your customers happy one of the best and failsafe things you can do is to ensure that you are offering quality products and services. Having a strong customer service team is great and a must-have for placating and dealing with disgruntled customers but the best thing to do in the first place is to avoid having disgruntled customers at all. Quality assurance is key for building a trusted relationship with customers. Simply put, to ensure quality your product or service must meet the customer's requirements. Failure to meet their requirements will inevitably result in dissatisfaction and you will find yourself facing unhappy customers. What is more, unhappy customers tend to talk about it. They may share their experiences with friends and family, on social media, or even leave poor reviews on your website or forums. The unfortunate fact is customers are more likely to complain than they are to leave positive feedback, so the best way to avoid this is by not allowing it to happen in the first place.
Of course, there will be times where even with the best will in the world the quality is lacking and a sub-standard product or service has been offered. If this is the case then the best thing you can do is allow your excellent customer service to kick in, apologize and offer an alternative.