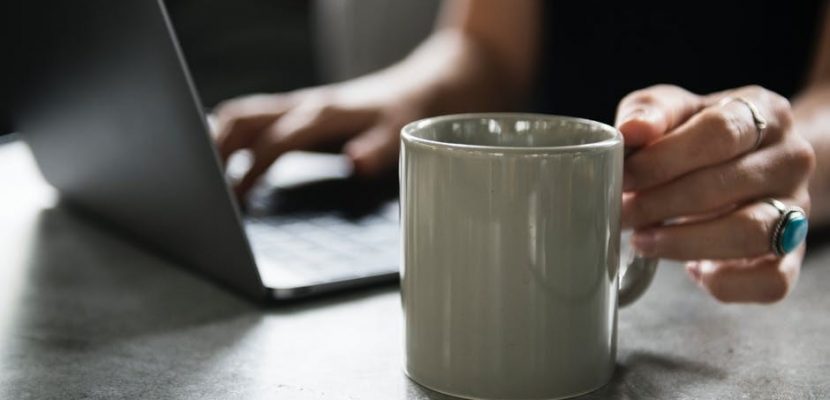 Online Business
10 Steps to Help You Get More Out of Your Online Startup
Mark Edwards ·
0 Comments ·
July 19, 2022
Launching an online business is a goal shared by millions of workers. The great resignation and post-Covid landscape have created the perfect time to finally follow those dreams. If you are going to do this, though, it's vital that you do it in style.
Every entrepreneur is on a personal and unique journey. But that shouldn't stop you from embracing a few simple tips to build a winning strategy. Focus on the 10 below, and your hopes of success will instantly look a whole lot brighter.
#1. Find Your Passion
There are many reasons for wanting to launch a business. Ultimately, though, the focus is primarily on creating a better future. Increased earnings will help, but you must not overlook the importance of enjoying your career. After all, if you truly loved your current or old job, there would be no need for starting a job. 
With this in mind, it's vital that you find something you love. Aside from making daily efforts more enjoyable, it will push you through some of the more difficult moments. And there will be plenty. Whether it's health-based careers or turning your passion for cars into money doesn't matter. Doing what you love is crucial for immediate and long-term success.
If nothing else, your passion will shine through to influence workers and customers. It is possible to make good money in virtually any online environment. So, chasing money in an arena that you don't enjoy is never wise.
#2. Know the Financial Aspects 
Starting a business will require money. The good news is that the level of investment can be a lot smaller for online ventures. After all, it may be possible to manage the company from home without renting commercial spaces. Meanwhile, registering an online business is quick, cheap, and easy. 
Nevertheless, it's important that you appreciate the costs of running an SME. Running out of capital is the chief reason why startups fail. If your funds are tight, you can look to cheap business ideas like content creation or dropshipping. Lower costs will equate to smaller risks. Moreover, reduced stress levels can boost your hopes of success.
Funding the business can be achieved in a variety of ways, reading from business loans to crowdfunding or funding it yourself. The financial barometer is ultimately what will determine whether the company succeeds. Do not forget it. 
In addition, you should also ensure that you have enough funding to have a fully stocked inventory. A lack of products could lead to a considerable reputation dent that could prove to be fatal. For example, if you are selling products on Amazon, you can look into amazon seller funding as a potential source of capital. This will provide you with the funds to buy inventory, pay for marketing, and cover any other costs associated with running your business.
#3. Find a Mentor
The thought of putting fate in your hands is one of the most attractive features of starting a firm. However, this does not mean that you have to face the journey alone. Whatever industry you're trying to break into, you are far from the first person to try. Reaching out for help could give you an advantage over other new ventures.
It is possible to gain a lot from books and guides. Nonetheless, finding a mentor would be a far smarter decision. Their skills, experience, and understanding of the industry can serve you well. Not least because they can teach you how to view your company and approach any problems it faces. 
Mentors can be found online or offline. You can follow this by learning to embrace a range of networking opportunities. Human interactions are still the heartbeat of any successful firm. Your digital SME shouldn't be any different. 
#4. Build a Solid Team
A mentor can certainly help put your online business on the right path to success. However, you will quickly learn that surrounding yourself with a strong workforce is an essential aspect too. As an online startup, the team will probably be quite small to start with. Nevertheless, it's vital that every member of your team can represent the company in style.
It's important to understand that there are several outlets for finding employees. Hiring traditional workers is one option. Alternatively, you can consider freelancer directories to find talented remote workers. One of the great things about this route is that you can manage the staffing budget with ease and avoid long-term commitments.
You may also wish to consider the use of outsourced companies. They can help you with everything from IT or web design to courier services when selling physical products. It should also allow you to focus on the areas where you thrive. 
#5. Discover New Revenue Streams
When starting any business, it's vital that you start bringing money in ASAP. Otherwise, the company could quickly find itself faced with adversity before it even has a chance to gain lift-off. Sadly, keeping all of your eggs in one basket would limit your hopes of becoming profitable at an early stage. Finding additional revenue streams will combat this issue.
Here's what you need to know about affiliate marketing and how it can increase your earnings. Aside from generating extra funds as an affiliate, it can be an ideal way to boost your web presence and brand reputation. Therefore, it makes it a lot of sense to add this weapon to your arsenal. 
Additional revenue streams include merchandising or launching podcasts. Another option is to turn your skills and experience into cash as a tutor. Whether it's one-on-one tuition or downloadable courses is up to you. Either way, the results can be huge.
#6. Develop Your Skills
If you want to unlock the full potential of your business, you must take accountability. It is ultimately your job to ensure that the venture moves in the right way. You will only be able to do this if you perform at your full potential. In short, your personal development will yield rewards that filter down throughout the company.
There are many ways that you can invest in your personal development. Here's what you need to know about the body language courses. Meanwhile, growing a deeper understanding of cloud computing or other tech tools that may be needed can aid your cause. You may want to freshen up the skills you gained at college or an old job too.
The great news is that employees and outsourced services fill in the gaps in your knowledge. So, you don't have to master every aspect of business. When your skills influence the venture, though, you must not ignore them.
#7. Master Digital Marketing
It's one thing to have your Eureka moment. However, even the best online products and services will fall flat if they are not supported by the right marketing strategy. There are over five billion people with online access, but also around two billion websites. So, the audience is there, but the landscape is highly competitive. 
Digital marketing strategies should cover many different factors. SEO will help you gain organic traffic from people actively looking for products like yours. In today's climate, people spend hours of each week interacting with brands on social media platforms too. A dedicated social media marketing campaign will be necessary.
You can also consider direct advertising for presenting your services to potential clients. This way, you can sidestep the competition and make a convincing argument for why you are the best option by contacting individuals or firms that may benefit from your services. While at it, emphasize your unique abilities and experience, and provide samples of previous projects to illustrate your competence. Direct advertising, when done correctly, can be a highly successful strategy to promote your startup and attract new clients.
You can also use the power of testimonials and influencer marketing to your advantage. When used alongside a clear paid strategy, such as PPC, you should start to bring target clients to your store.
#8. Understand Your Customer
Gaining visibility for the brand is important. Nevertheless, you should remember that most consumers interact with hundreds of brands each week. If yours is going to be a memorable one, it must make them feel that you 'get them'. While reaching the most people is your goal, ensuring that you engage the right audience is the key to conversions.
Appreciating your place in the market will be an essential ingredient in the recipe for success. You should build an ideal consumer profile and use this to direct future decisions. This could include posting content on the right channels or choosing the right type of language. Or even picking out the most appropriate USPs or CTAs.
Understanding your target audience also means developing loyalty or member plans that they will respond to. Up to 80% of your sales come from 20% of the customer base. Going the extra mile to keep them happy will pay dividends.
#9. Protect Your Ideas
Building a successful online startup is not easy. Worse still, there will be outsiders looking to capitalize on your progress or even steal your profits. You may assume that your SME isn't under threat, but 4 in 10 cyberattacks hit small firms. As such, it is imperative that you take the necessary steps to protect your assets and finances.
Preventing cyber attacks and theft in physical workspaces is one thing. In reality, though, you also need to protect your venture against intellectual theft. This could mean using NDAs. Or it may be necessary to patent ideas or take out copyright documents on branded items. If someone tries to counterfeit your goods, it's vital that you take action.
Otherwise, fraudsters will actively harm your profits. Aside from stealing your sales, their inferior goods can severely harm your reputation. As an online business owner, you must look to combat this issue right away.
#10. Be Realistic
Finally, you must take a realistic approach to business. If you need to maintain your day job for a few months, that's fine. Likewise, when making plans for 12, 36 or 60 months down the line, it's better to act with caution. It's great to be confident, but delusion will not serve you well.