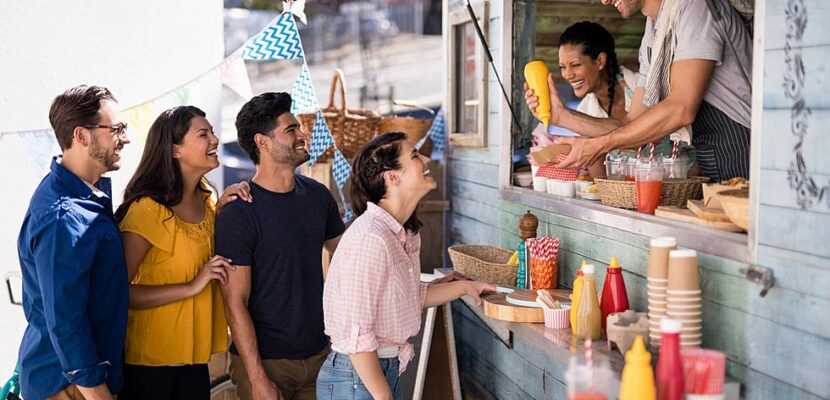 Business
4 Tips to Keep Your Customers Happy With a Mobile Business
Mark Edwards ·
0 Comments ·
June 11, 2021
Running a business that moves from place to place can come with a set of unique challenges to overcome. Coffee and food vans, market stalls, and other mobile companies have to be able to provide a very similar service to brick and mortar stores, only they won't have access to the same tools that these businesses can take advantage of.
To help you out with this, this article will be exploring a range of tips that will make this easier, giving you the chance to push your mobile business further than ever before.
A Website
Possibly the single most important thing to consider when you're starting a mobile business is the website you use. Even if you choose to avoid selling things online, having a web presence can help you in a number of different ways. To start, you will be able to give customers a place to go when they want to find out about you, while also generating reach using methods like SEO. This can be a hard thing to get started with, though tools like Shopify and Wix have made it easier in recent years.
Taking Payments
People don't like to carry cash around in the modern world, especially in the wake of the Covid-19 pandemic. This means that you have to work hard to ensure that you can take card payments on the go. You can get started with mobile payments very easily in the modern world, with many companies providing this sort of service. Of course, you just need to make sure that you choose a gateway and provider that will be able to keep your customer's data secure.
Customer Service
While you may spend your days moving from place to place with your business, you will still have to follow the same customer service laws that other companies adhere to. This means that you will have to provide options for returns and refunds, especially if you're selling physical products that aren't consumable. Having policies in place will help with this, but you also need to make sure that you offer plenty of ways for customers to get in touch without having to visit your business again.
Internet
It's become common practice for businesses to offer internet connections to their customers. These will usually come in the form of WiFi hotspots, and this can be hard to provide for mobile businesses. Of course, though, mobile data can be just as fast as regular broadband nowadays, and this means that you can use a wireless sim card to provide this sort of service to your customers. You will also need an internet connection like this to be able to use your card machines, so it makes sense to offer the same benefits to the people spending money with you.
As you can see, keeping your customers happy when you're running a mobile business can be a big challenge. Many people struggle with this process, but you can overcome issues like this with some simple work.