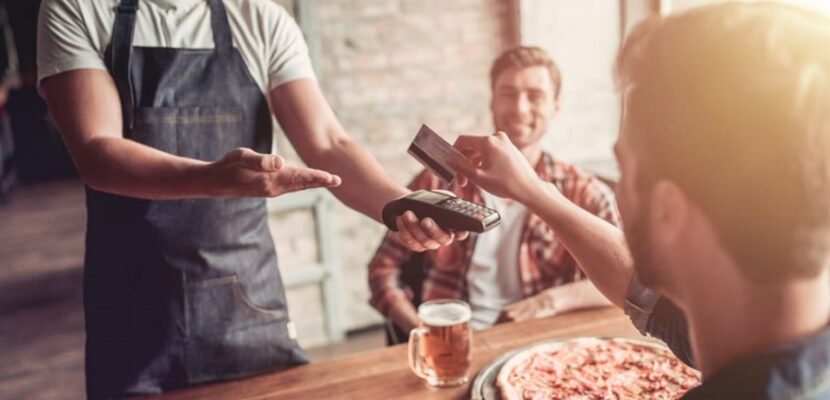 Business
4 Reasons Why All Restaurant Businesses Need to Take Payments at the Table
Mark Edwards ·
0 Comments ·
May 11, 2021
Efficiency is crucial when running a restaurant business, which is why it's surprising that a lot of restaurants still haven't implemented systems to take payments at the table. The traditional process involves taking the check to the table, waiting for the customer to look through it, returning to ask if they're paying card or cash, then going to get the card machine and taking the payment.
It's a lot of back and forth and pay-at-the-table systems can make life so much easier for everybody involved. Even though you have to invest a bit of money to get it set up, it's worth it because it has a lot of benefits. Here's why every restaurant should adopt the pay-at-the-table model.
Improved Efficiency
The most obvious benefit is the improvement to efficiency. When you have a busy restaurant, your servers have a lot of things to juggle at once. If they are spending a long time going through the traditional payment process, they are not free to take more orders, check in with guests, and clean tables down ready for the next booking. By taking payment directly at the table and cutting out all of the extra steps, you drastically increase efficiency.
You also eliminate any problems with waiting for card machines to be available, which slows things down even more. Modern payment systems that allow you to process credit card payments from a phone or tablet can remove this issue, so customers are not left waiting. All of these improvements to efficiency ultimately mean a better experience for the customers and less stress for your staff.
More Flexibility
When you are not shackled to a payment system at your checkout, you have so much more flexibility. If you want to add more tables outside or even set up a pop-up eatery across town, you can easily use your pay-at-the-table systems to facilitate this. This is especially important right now as restaurants need to adapt their seating plans to allow for social distancing.
Faster Table Turns
Flipping tables quickly is vital in the restaurant industry. The more paying customers you can fit into each service, the easier it is to build a sustainable business. Marketing yourself and getting more bookings is the first step, but once you are busy, you need to work on flipping tables much quicker. By getting customers to pay at the table right away, you reduce table turn times and increase the number of customers you can seat during each service.
More Customer Engagement
When customers pay at the table, the server is there with them throughout the process instead of walking away to use the card machine. This gives them an opportunity to check in with the customer and make sure that there are no problems. You can also offer digital receipts as a way to capture more email addresses. This increased engagement improves the overall experience for the customer so they leave happy and ready to return.
If your restaurant is not using pay-at-the-table systems, you are missing out on a lot of big benefits and your customer experience suffers. So, make the upgrade today!