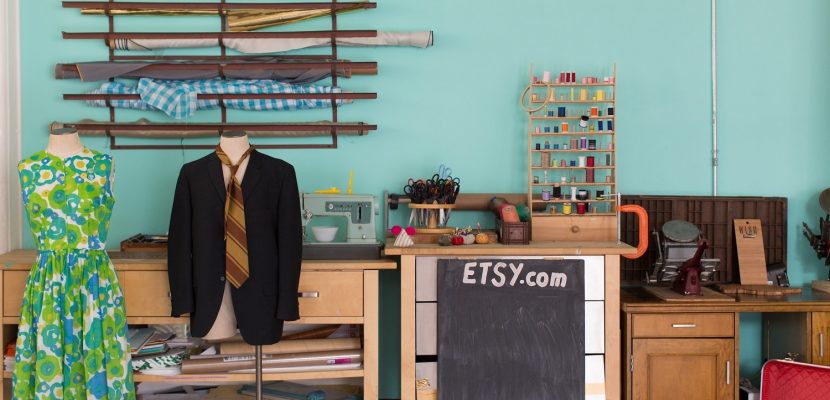 Online Business
Is My Business Venture a Good Fit for Etsy?
Mark Edwards ·
0 Comments ·
August 24, 2017
If you make and sell items in your local area or even over social media sites, you may well have heard of the name Etsy. An e-commerce website, Etsy is tailored to the more creative of sellers who can bring their unique designs and vintage creations to this online community and open their own shop to sell their products.
Founded in 2005, Etsy has fulfilled the need for the more individual of hobbyists and designers to get their stuff out there and receive exposure and payment. However, more impressive is its global status, allowing customers all over the world to access and purchase their favorite pieces from their preferred designers wherever they happen to reside.
Moving Into or Onto a Store!
Whether you currently sell your creations or are thinking about selling them but feel that a physical shop in which to run such a niche market is not practical at this time, Etsy is worth considering. This pathway encourages you to create your own online store and work from it as though you would if you were based on a high street or in a shopping mall. Whether you would prefer to try it before deciding on contemplating a physical store or whether you just want to get started officially selling your creations, Etsy could be your perfect solution.
How to Get Started on Etsy
Fortunately, getting your creations onto Etsy is relatively straightforward once you follow a few simple steps and can meet the necessary seller's conditions:
Create an Etsy account to get started
Fill in the essential details about your shop's location and currency
Decide on that all-important shop name!
List the items you want to sell in your shop
Decide on how you want to be paid and how you will pay any fees
Congratulations – you have now opened an Etsy shop!
Compare this to the long-winded and costly process of opening a physical shop, and it's no wonder many sellers prefer to begin their selling journey with the backing of Etsy and its broader shopping community!