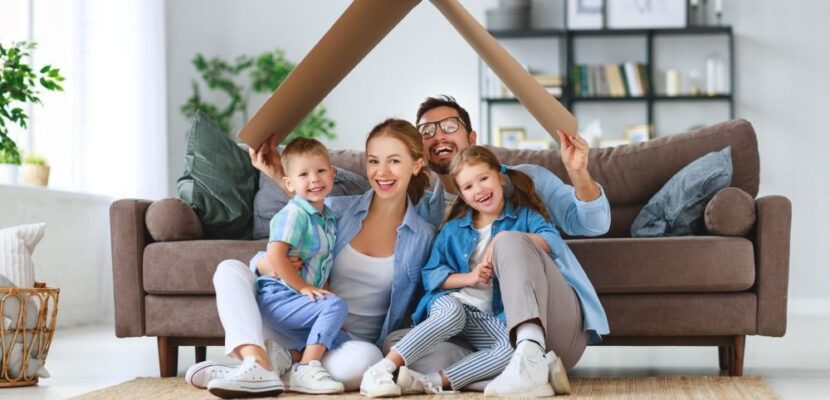 Real Estate
7 Top Tips to Design a New, Sustainable Family Home
Mark Edwards ·
0 Comments ·
January 23, 2021
Buying a new home or building a custom-made property can be an extremely challenging but rewarding process. During this time, you will need to make extremely important decisions that you will have to deal with for many years to come. So, it is crucial to understand what the consequences of these choices are. One of these is whether you should invest in sustainability.
Undeniably, new systems and materials can represent a significant investment for any homebuyer looking for the dream house. Here's how to make your home more sustainable without breaking the bank!
Opt for Renewable Energy Sources
If you have the chance to build your new property from scratch, you might decide to opt for new, more sustainable energy sources. Since you will need to build the whole plumbing and electrical system from scratch anyway, the cost of building more sustainable ones won't be as high. Instead, if you need to convert an older home, you will need to see whether the costs involved with this project can outweigh the benefits. But don't forget that you can often add solar panels for a reduced price!
Invest in Efficient Appliances
When picking your home appliances, older models will come cheaper. However, older models are also more likely to break and will require you to upgrade them within a few years. Instead, newer appliances can represent a great way to save on maintenance and repair, while also consuming less energy.
Opt for a Minimalist Style
If you are looking to make your home more sustainable, there is no easier or cheaper way than embracing a minimalist lifestyle. Indeed, minimalism will encourage you to pick longer-lasting items and objects, that are of high quality and sustainably made. In turn, these will last longer and will offer you a timeless design that won't need refreshing. So, after the initial investment, you won't have to spend much more!
Use Natural Materials
If you are building your home from scratch, you should consider using natural materials. For this, you will need to make sure that they are sourced sustainably, and it is also important to understand how to best care for them. However, natural materials can help you create a much safer and healthier home environment.
Avoid Fast-Fashion
It can be challenging to create a timeless design, and it is also easy to fall for fast-fashion choices – especially when it comes down to decorating a home. An eccentric sofa, painting, or furniture can be something to be proud of for a few years, but will it last together? It is crucial to ask yourself these important questions before committing to a purchase!
Start a Vegetable Garden!
If you are trying to be more mindful in the way you conduct your lifestyle, starting a vegetable garden can teach you a lot. This private green space can be a place for you and your family to learn all about growing your own vegetables and spend time together during sunny days. And, of course, the side benefit is that you can enjoy fresh vegetables on your table at all times!
Enjoy the Sunshine!
When building a custom home, don't forget to design large windows that will let plenty of sunshine in. Aside from creating a healthier environment, they can help you improve the look and style of your home. Expert designers such as Bellriver Homes can help you create the home of your dreams.