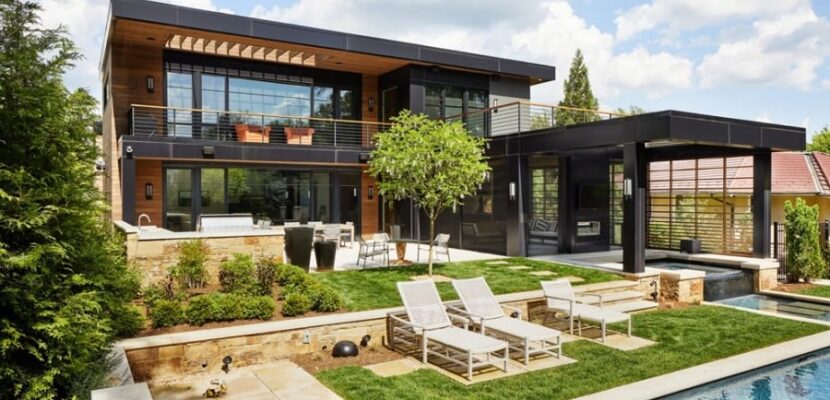 Real Estate
Here's How to Find Your Dream Home
Mark Edwards ·
0 Comments ·
December 9, 2020
Buying your own home gives you the freedom to find a property that ticks all of the boxes. Whether you're looking for a chic apartment, a starter family home or a sprawling estate, your dream property should be somewhere you can see yourself living for the foreseeable future.
Once you've got your financing sorted and you're ready to move, it can be a little frustrating waiting for the perfect property to come on the market. If you're eager to get your move underway, take a look at these top tips for finding your dream home:
Identify Your Must-Have Features
Once you begin looking at properties, it's easy to get distracted by stunning décor or plush fixtures and fittings. By creating a list of must-have features beforehand, you can streamline your search and only view properties if they match your criteria. This makes the process far more efficient and ensures that the property you buy really is the home of your dreams.
Network With Local Real Estate Agents
Real estate agents are the first to know when a new property is going on the market, so you can fast-track your search by getting to know local realtors. Make sure they know what type of property you're looking for so that they can alert you when a potential property becomes available. If your dream home is situated in a popular residential area, there's likely to be a lot of competition amongst prospective buyers. Having a good relationship with local real estate agents could give you the edge when it comes to making an offer and may just help you to secure your dream property.
Buy off the Plan
If you want to have a hand in designing your home, buying off the plan can be a great idea. Securing your property before it's even been fully constructed allows you to have an input into the finishing touches. When you buy off the plan apartments, for example, you may be able to choose the interior design, décor and fixtures and fittings. What's more – you can enjoy residing in a brand-new home that's fully-equipped for modern living.
Be Open-Minded
It's important to have a clear idea of what you're looking for when you're searching for a new property but, at the same time, you don't want to restrict your search too much. For many people, it's a gut feeling which confirms they've found their perfect property. When you view properties that don't necessarily fit the picture you have in your mind, you might be surprised at just how 'right' they feel.
Planning a Property Purchase
Purchasing a home is undoubtedly exciting but it can also be an overwhelming process. From scouring the listings to negotiating a price and securing a contract, it can feel like you're walking a tightrope until you finally have the keys in your hand. By planning ahead and ensuring you have your financing pre-agreed, however, you can simplify the purchase process and enjoy every aspect of finding your dream home.