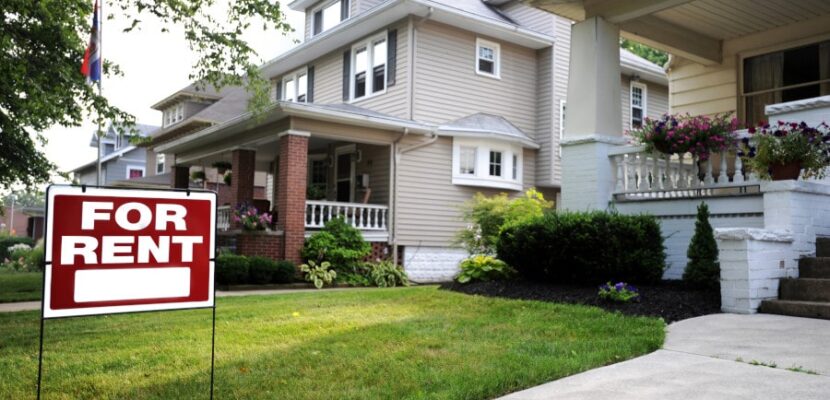 Real Estate
How Can You Make Your Home More Rentable?
Mark Edwards ·
0 Comments ·
October 27, 2021
Renting out your home for extra money might provide you with much-needed financial stability and flexibility. An urge to become a landlord may be prompted by an inheritance or a divorce. Even while you chase your ambition, keep in mind that the property market is flooded with rental houses. If your property does not stand out, getting a tenant to rent it can be difficult. The aesthetics and usefulness of your home are essential to attract that first tenant and raise the value of your property.
The process of converting your home into a privately rented property necessitates deliberation and attention to detail. The ideas listed below will assist you in making your property more habitable.
Make Safety a Top Priority
Safety red flags are obvious, and no one would knowingly rent a home with them in place. Renters want safe and secure homes, especially if they have kids. Devices like smoke detectors and fire alarms should be installed. Add a fence around your property if you can to increase the security of your property. Consider including a clearly visible emergency exit route.
Be Deliberate in Your Marketing
The majority of properties are developed with certain market niches in mind. As a result, create clever ads that focus on your ideal customers. Remember to provide important information about your home and area. Be sure to take into account neighboring social amenities and public facilities like shopping malls and schools, as well as the distance from the city center. A compelling advertisement may be all that is required to persuade a prospective tenant. To emphasize your commitment, use professional images or films in your marketing campaigns. Describe in great detail, using vivid and poetic terminology and excellent illustrations. Select the most effective medium for reaching out to your target demographic. If you don't have time to do this you can enlist the services of property management companies to do the hard work and graft for you.
Beautify the Exterior
Improving the exteriors of your home is one of the simplest methods to make it more appealing. An updated paint job, freshly-trimmed hedges and flowerbeds can do wonders for a property. The purpose of hardscape is to provide a good first impression. However, keep your efforts at cleaning up the landscape to a minimum. Avoid drastic changes and elaborate adjustments that could give your home an excessive look. Many potential renters are put off by high upkeep costs.
Renovate Your Property
Numerous issues, ranging from broken taps to a clogged toilet, could put a damper on your plans to become a landlord. Renovations to the kitchen can help you attract those hard-to-find renters. Inspect the entire house for any broken fixtures or appliances, particularly windows and doors, and repair or replace them. Before putting the house on the market, clean it thoroughly and double-check that everything is in working order. No trustworthy tenant will move into a home that has been littered with trash from the former tenant.
A Compliance Permit and Insurance Are Important
Finally, it is not sufficient to repair and renovate your property prior to listing it. If you don't receive authorization from the local authorities, all of your efforts will be for nothing. Have your house examined and approved before you move in. Also, obtain landlord insurance.