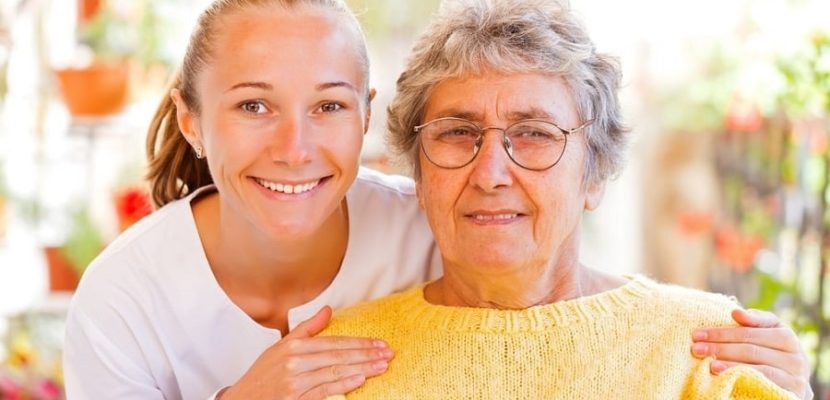 Lifestyle
9 Questions to Ask When Screening Home Healthcare Agencies
Mark Edwards ·
0 Comments ·
December 23, 2018
Finding the right home healthcare agency is probably one of the most important decisions that you will make for yourself and your loved one. Before taking a call on which agency, you should consider screening a few potential options. But, how do you assess the capabilities of the agencies that you are screening? To make the process easier, we have put together nine questions to ask when evaluating the right home healthcare agency for your loved one's needs.
1. Understand the Process They Use to Hire Their Home Healthcare Aides
The hiring process is critical in setting service standards in a home healthcare agency. How an agency hires will determine how well they perform in the industry. That's why it's essential for you to assess how an agency hires their home healthcare aides. It's important that you confirm the agency's background checking methods. After all, the aide who is assigned to your loved one will have to work in your home, closely with them. Figure out how the aides are tested, which certifications are required, and what on-boarding training is provided.
2. Figure out How the Home Healthcare Agencies Conduct Performance Reviews
It's not enough to hire good home healthcare aides. The agency has to ensure that services live up to expected standards throughout their engagement with any client. This requires constant monitoring, performance review, and feedback. That's why you should evaluate each home healthcare agency's performance review process. How often does the agency seek feedback? How often do they evaluate their aides and demand an update of skills? What training sessions do the agencies give their aides? Seek answers to these questions.
3. Request the Agencies for References from Existing/Previous Clients
There's no better way to evaluate an agency than ask for references from its previous and existing clients. In these reviews, you should look for quality and customization of services, so the agency is trustworthy and fits your needs. Ideally, request for reviews from clients who are in a similar condition as your loved ones. So, if your loved one has had knee surgery and needs special help with movement and physical therapy, ask if the agency has handled a similar case.
4. Ask the Home Healthcare Agencies How They Make Healthcare Plans for Patients
Making the perfect healthcare plan for a client can be challenging. The home healthcare agency in charge will have to assess a patient's needs accurately and arrange for everything to be taken care of. That requires attention to detail and in-depth knowledge of illnesses and care. You can assess how good an agency's healthcare plans are by understanding their process. How is the information collected from the client? What questions are asked? What parameters are typically monitored? The more detailed the on-boarding process, the better the healthcare plan is going to be.
5. Check What Special Services Each Home Healthcare Agency Offers
There are so very many reasons why people hire home healthcare aides. Every agency has its strengths and weaknesses, and it's your duty to identify the right fit for you. For instance, if the medication is intravenous, ensure that the agency you choose has aides who have experience administering intravenous medication. If your loved one needs help communicating or requires speech therapy, you should identify an agency that facilitates that. There are many agencies that focus just on disorders like Alzheimer's and dementia.
6. Understand How Home Healthcare Aides Are Assigned to Clients
Even within the agency, you have to understand who you are going to get as a health care aide. Will the same caregiver be in charge of your loved one's care everyday/session? If you'd like personalized healthcare or for your loved one to have a companion, then you would probably want the same home healthcare aide for each session. Understand how the agency works and assigns aides to clients.
7. Figure out If the Agency Is Reputed in the Medical Community
Ultimately, the medical community should be your point of reference for choosing a home healthcare agency. After all, it's physicians, nurses, and therapists on whose advice you decide to opt for home healthcare. Talk to your doctors and ask about the agency. If your doctor isn't aware of the agency, ask around the medical community. Only subscribe to a service once you have verified the agency's reputation. Also, check if the agency's aides have certifications or accreditation that are indicative of their effectiveness.
8. Evaluate How Receptive the Agency Representative Is to Your Concerns
The most important thing to check about an agency is its receptiveness. After all, it's this factor that will decide the quality of service that you will receive. Is the agency's representative asking the right questions? You can tell a lot about how much a business cares by how well they assess your needs. Sometimes, patients are not capable of accurately expressing what they require. In such situations, the home healthcare aide or agency should be able to inform and guide the patient to receive the best possible care. In many cases, accidents occur and you may have to claim compensation for liabilities. It's best to work with an agency that will respond well in such situations.
9. Conduct a Background Check on the Agency/Home Healthcare Aide
Background checks are indispensable in an industry like home healthcare, because the aide has to work inside your loved one's home. When working directly with independent home healthcare aides, you have to manage the background check by yourself. However, if you're working with an agency, you should focus on understanding how they perform background checks. Sometimes, companies use other employment agencies to conduct background checks. Figure out how your prospective agencies conduct their checks.
Wrap
Everyone gets nervous about making decisions when it comes to the welfare of their loved ones. This is especially true of those who have the responsibility of caring for their older relatives and friends whose health is slowly deteriorating. In such a scenario, choosing the right home healthcare agency can seem too overwhelming. The tips on this post can help you screen and choose the right home healthcare agency for your specific needs.