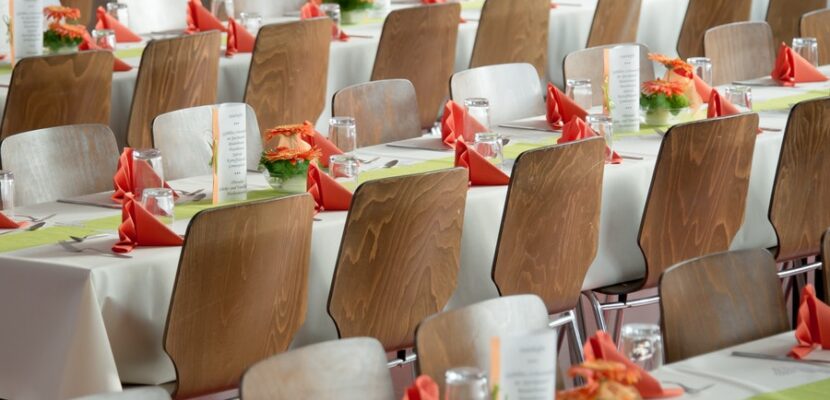 Business
5 Things You Should Not Forget When Planning a Corporate Event
Mark Edwards ·
0 Comments ·
April 11, 2022
Corporate events provide your business with an excellent opportunity to network, market, and sell. Organizing one such event can be a good way to boost your profile and really make your mark in your sector, but that's only going to happen if things go right, and unfortunately, many people who are planning corporate events forget a lot of the important details.
To ensure that doesn't happen to you, here are some of the most commonly missed details that you will want to ensure you tick off your event planning checklist.
Ensure you have enough chairs
One of the most common, and most embarrassing problems is not having enough chairs for the number of guests you have. It's n easy thing to forget about when you're obsessed over entertainment or trying to get the catering just right, so be sure to put a reminder about

chair rentals

on your phone for a month before the event is scheduled to start.

Keeping your guests posted
These days, most

corporate

events have an accompanying website that lays out the itinerary and keeps guests informed of any changes. This is a great idea, but it only works if you remember to keep it updated! Fail to do so and you could end up sending your guests to the wrong place at the wrong time and that would be a PR disaster.
Ensure the Wi-Fi can cope
You want people to tweet about your event and post pictures of the great time they are having on Instagram so it's important the location you are visiting can cope with the increase in demand for its Wi-Fi services. This is something you should test out beforehand so you can make arrangements to beef up the internet connectivity if necessary, on the day.

Oh, and while we're on the subject of technology, you should also ensure that you set up a number of charging stations around the event venue, not only so that guests can participate in events, but also so they can post about them to improve your PR.
Ask for allergies and food preferences
If you forget to ask your guests for allergy information or you neglect to determine how many vegetarians, vegans, and pescetarians are coming, you may end up not only leaving guests disappointed but potentially making them ill, so you should always include a section about dietary preferences on the invite and double-check just to be sure.
Get insurance
If a guest was to fall over or otherwise be hurt at your event, whose

liability

is it? Check with the venue and if the liability falls on your, ensure that you have the right insurance to keep you covered should the worst happen.
Hopefully, your event will go off without a hitch, but it is always better to be safe than sorry in these kinds of situations.
Remember these commonly missed aspects of event planning an event for your business event will undoubtedly go off without a hitch.