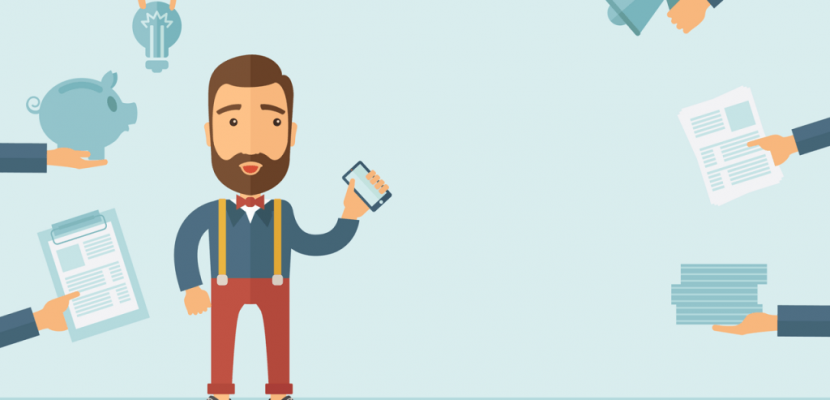 Online Business
How Mobile Apps Could Help Your Business Grow
Mark Edwards ·
0 Comments ·
September 12, 2021
There is no denying that times have changed dramatically, and any business looking to stay competitive needs to remain updated on the latest technological advancements. It is apparent that iPhone apps as well as other mobile applications have taken the world by storm in recent years. Most smart, forward-looking entrepreneurs are utilizing the mobile apps phenomenon to further improve their business, and a majority are taking advantage of this.
You can use mobile apps to grow your business in 5 different ways.
Boost to Your Branding
It's virtually impossible for your customers not to remember you whenever they need your business' products or services because your logo and/or slogan will be visible on their mobile screens. This approach also provides a definite advantage over your competitors since they have not yet incorporated this approach into their business practices. If you would like to instantly enhance your corporate brand recognition and corporate brand recall, making an application for your mobile devices is a great way to do so.
Improve Your Customer Service Experience
Having access to your products and services anytime and anywhere is a benefit to your customers. If you do not provide a 24/7 helpline, this is especially true. You can feature an app that enables users to reach you without necessarily visiting your website day or night.
Act as a Marketing Tool
In addition to its use as a mobile application, a mobile app can also act as a valuable marketing tool. How? With its easy integration, Facebook, Twitter, Foursquare, and many other social media sites can be made available to users. In other words, customers can share, with just one tap, your app and/or their experience with your company with their friends and family across their social media channels, which could possibly lead to free publicity for you. By using push notification, you will be able to send upcoming brochures, special events, and promotions to your clients and prospects quickly and easily.
Gain More Customers
Whatever the app design cost, you should keep in mind that today's consumers are always on the move and addicted to their mobile devices. Certainly, your company would benefit from an engaging and useful mobile app. Your app could even be so awesome that they will refer your app to their friends and family if it helps them save time or kill time.
Generates More Income
In addition to your website and/or brick-and-mortar store, a mobile application with order fulfillment capabilities can easily provide another revenue stream. You can make reservations at restaurants, book concert tickets, purchase products, etc. possible with a few taps/clicks. However, there is more to come! Another option is to charge app users when they upgrade or to offer in-app advertisements.
Despite the great potential benefits of mobile applications, many business owners still haven't realized how they can boost productivity, efficiency, competitive edge, and user experience. Have you been thinking about ways that your business could grow? Apps for mobile devices might be the answer.