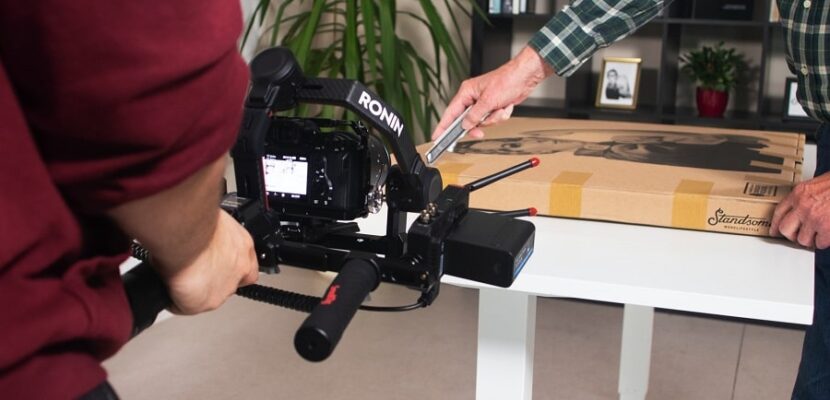 Online Business
Becoming a Product Reviewer on Social Media
Mark Edwards ·
0 Comments ·
March 29, 2022
Do you love trying out new products and sharing your thoughts with the world? If so, becoming a product reviewer on social media may be the perfect job for you! This blog will walk you through everything you need to know to get started. We'll cover the basics of product reviewing and some tips for getting more followers and making money from your reviews.
What is Product Reviewing
First, let's talk about what product reviewing is and why it can be a great way to make money. Product reviewing is simply sharing your thoughts and opinions on products that you use. This can be done through social media posts, YouTube videos, blog posts, or even just writing reviews on Amazon or other online retailers.
No Special Equipment Needed 
There are a few reasons why product reviewing can be a great way to make money. First, it's a relatively easy way to get started in the blogging or vlogging world. You don't need any special equipment or skills to start reviewing products – all you need is access to the internet and a camera (if you're planning on doing videos).
Huge Demand 
Another reason why product reviewing can be profitable is that there is a huge demand for it. In today's world, people are constantly looking for reviews before they make a purchase. In fact, according to a study by BrightLocal, 84% of consumers say that they trust online reviews as much as personal recommendations. This means that if you can build up a following of people who trust your opinion, you can quickly become an influencer in your niche.
Free Products
Lastly, product reviewing can be profitable because companies are always looking for ways to promote their products. And one of the best ways to do this is through word-of-mouth marketing. By becoming a product reviewer, you can get free products in exchange for promoting them to your followers.
How to Get Started 
So now that we've talked about what product reviewing is and why it can be a great way to make money, let's move on to how you can get started. There are a few things you'll need to do before you can start reviewing products:
Find Your Niche
The first step is to find your niche. What types of products are you interested in? For example, do you want to review beauty products, tech gadgets, or something else entirely? Once you've decided on your niche, it will be easier to find products to review.
Create Social Media Accounts
The next step is to create social media accounts where you'll share your reviews. If you're planning on doing videos, then YouTube would be an excellent platform to start with. If you plan to do written reviews, then a blog or Instagram would be better suited.
Build Up a Following
Once you have your social media accounts set up, it's time to start building up a following. This can be done by sharing interesting and informative content, interacting with other users, and using relevant hashtags.
Get Free Products
The final step is to start getting free products to review. There are a few ways to do this. First, you can contact companies directly and ask if they're interested in sending you products. You can also join affiliate programs, which will give you access to exclusive deals and discounts on products.
The Risks of Being a Product Reviewer
Before we wrap up, we wanted to quickly talk about the risks of being a product reviewer. One of the biggest dangers of product reviewing is that you can become addicted to free stuff. It's easy to get caught up in the cycle of constantly needing new products to review, and this can quickly turn into an expensive habit.
Not Always to Your Liking 
Another risk is that you may not always like the products you receive. This can be especially true if you're reviewing products in a niche that you're not particularly interested in. However, even if you don't like the product, it's important to remember that your review should be objective. You should focus on the pros and cons of the product, rather than your personal opinion. 
Product Defect 
Additionally, there is the risk of a product defect happening while you are busy with your review. If this happens, make sure that you contact legal professionals like The Law Offices of David L. Hood. Their practice areas cover, amongst other things, product defect lawsuits. The risks are real, so make sure that you read the instructions carefully before pressing record.