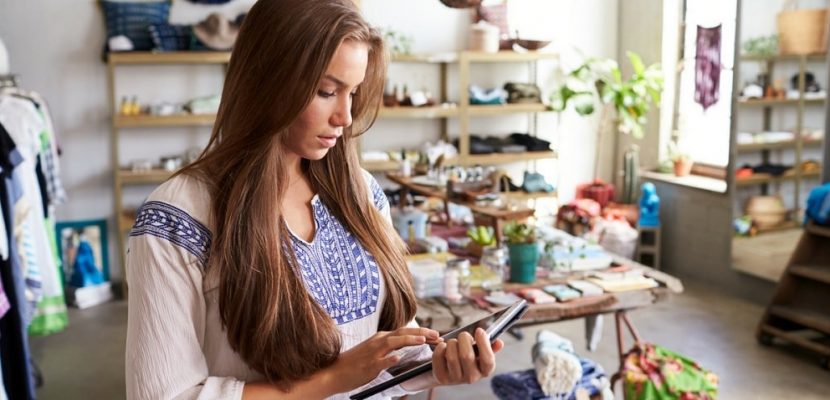 Business
How You Can Improve Sales in Your Retail Store
Mark Edwards ·
0 Comments ·
August 24, 2021
There is no denying that retail has changed massively, even more so in recent years with the battle against Covid-19. You may be experiencing a sales slump, or are struggling to regain the momentum you had before lockdowns and people using the internet to shop more than ever before.
Whatever the case, you can't deny that sales are to brick-and-mortar retailers, so, let's have a look at some of the ways you can increase your in-store sales below.
Make Sure Customers Feel Safe in Your Store
In light of COVID-19, one of the best things you can do to improve traffic and sale is to make sure your customer is confident you are looking after them while they are shopping in your store. Because of the pandemic, many of your customers are concerned about their health and safety. To make them feel safe you need to clearly communicate the health and safety measures that you have in place. Explain all that you're doing to keep people safe in your stores, then use multiple channels to spread the word. You could use channels such as:
Your website
Email marketing
Social media
Your mobile app
Update Your Store Visuals Regularly
You may think that this is something that entails high costs, however, updating your store regularly doesn't need to mean you are spending a lot. The key is to have a great-looking store and to do this you need to ensure your visuals are fresh and inviting. If they stay the same for long periods of time your customers may think that there is nothing new in your store and skip you when out shopping. A great way to do this is to change your displays seasonally and to include added features for special occasions such as valentines day, mothers day, and Halloween. Plan out some window displays and merchandising in advance and to the tee, it needs to be something that is considered a priority.
Keep on Top of Maintenance
As well as making sure you look after the visuals in your store you also need to ensure it is kept in tip-top condition. Chipped floor? Look at concrete floor repair. Marked walls? Hire a painter and decorator. Fitting rooms looking shabby? Replace the curtains and clean the mirrors. It is important for you to stay on top of any maintenance work that needs to happen. You may also want to think about the maintenance of any Covid-19 cleaning stations. If you are providing hand sanitizer and cleaning materials for baskets or trollies make sure these areas are kept clean and fully stocked throughout the day.
Implement Click-and-Collect
Click-and-collect has been around for a while now, however, COVID-19 has accelerated its use. Offering this service in your store could help to drive in-store traffic and sales. It not only gets your customers through your doors, but it will also increase in-store sales too.
These are just four of the ways you can improve sales within your retail stores. Have you implemented any other methods that have worked? Please share some of them in the comments section below.