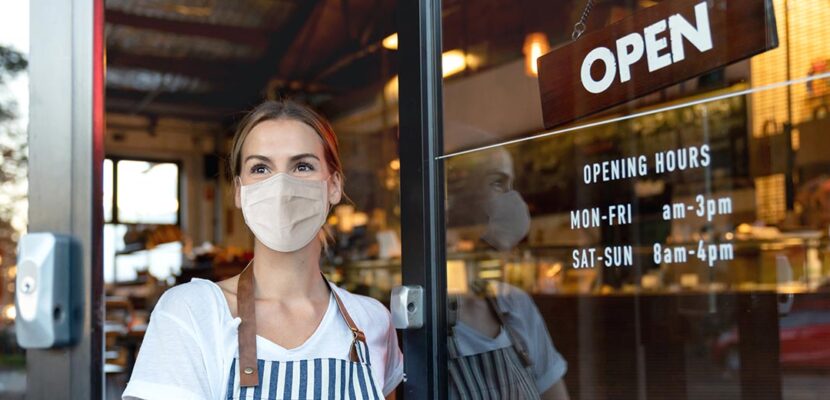 Business
How Business Has Changed During COVID
Mark Edwards ·
0 Comments ·
August 14, 2021
There is no denying that how we do business has changed over the last few months but the surprising part is that these changes may be permanent. Here are some ways that business has changed and probably won't go back again.
Travel
Depending on the industry that worked in, travelling for work was necessary. If you had worldwide clients, you probably had to jump on a plane and meet them from time to time to ensure that things are running smoothly. When Covid hit, flights around the world were halted and there was no option to meet with clients. As the world is starting to open up, new rules around travelling are hazy and many people are unsure about how they will be able to travel again.
Zoom Calls
On the back of the restricted travel point, comes Zoom. Online video conferencing has become part of many businesses as a way to check in on staff and meet with potential clients. The wonderful thing about it is the cost. Instead of having to pay out for plane and train tickets, all you need is a good internet connection and a decent laptop to make it work efficiently for you. And seeing the budget not getting blown on travel expenses is enough for many businesses to decide against travel for work.
Online Services
The ability to buy things shifted to being online and online only. This was great for any existing business but it also saw an uptick in the number of digital products that people were buying. This could be anything from PDF patterns for cross-stitching to Jadelyn Breier pictures. This change in shopping habits was due to people being stuck at home. Instead of being able to leave the house and get your items to enjoy straight away if you ordered a physical product, you were forced to wait a few days before you could enjoy it. Digital products allowed people to get a product straight away without having to wait for the postman to arrive.
Working From Home
As we sit and type this, businesses are getting geared up to send people back to the office instead of allowing remote working. Some people are welcoming this with open arms, some would rather work from home forever. What is surprising is that many people who have returned to the open are not enjoying it as much as they thought. The way we work is changing and there is a good chance that remote working will become an important part of work culture. It is important to remember that these people were not off work, they were working from home, and if this has become comfortable and remains productive, there is no reason why it can't continue.
Small Businesses
On the flip side of working from home is the unfortunate fact that many people found themselves without jobs as their companies shut down. Over ¼ of businesses temporarily shut down during Covid-19 lockdowns, and 15% of them may not reopen again. This means that there are more people looking for work in an already stretched job market. While people were furloughed or pondered when they would discover that they wouldn't have a job anymore, they got business by crafting their own small business. This proactive attitude saw around 400,000 new businesses appear as over 300,000 shut their doors.
Ethics Centred
Our frontline workers put themselves at risk to ensure that we all had access to food and transport during this time. And while many businesses supported their staff in many different ways, many others were profit focused and were happy to put their staff in harm's way. This did not go unnoticed and people have been taking notes on which businesses treated their staff well. For some people, this behaviour is seen as "woke" and they plan on using these businesses anyway, others are appalled that people's safety isn't important to others and they refuse to support them any further. However, this goes further than just staff treatment. Many people are looking at how eco-friendly a business is in the face of climate change, and the overall ethics of the business and the staff.
Essential Workers Have Been Defined
As we stated in the last point, frontline workers proved their value as the world ground to a halt. Without them, nothing would have happened. Now, people are campaigning for higher wages for these workers as they have worked constantly for the last 18 months to keep the world running.