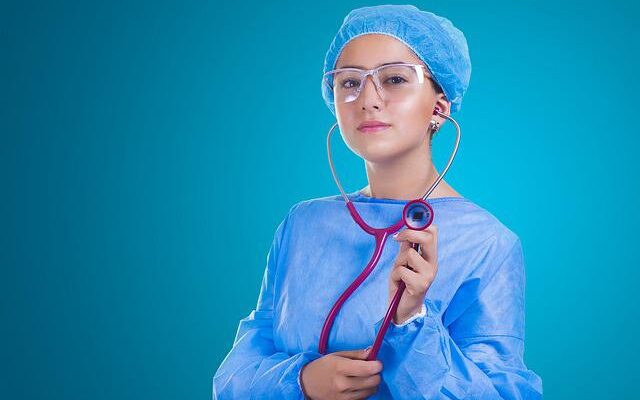 Business
Enhancing the Health of Your Healthcare Business
Mark Edwards ·
0 Comments ·
July 14, 2022
When you manage a healthcare business, you are always focused on keeping your patients in good health. However, it is equally important to take good care of the company. Otherwise, everyone will suffer – including the patients.
Giving your healthcare business a health check needn't be as difficult as you might think. Focus on the five areas below, and you won't go far wrong. Here's all you need to know.
Keep Your Finances Under Control
The harsh reality is that your healthcare business won't be able to help anybody if it fails to survive. Therefore, keeping the financial aspects under control should be high on the agenda. 
Experts at Petrichor can provide healthcare capital management services. This includes connecting the firm to investment structures. This can go a long way to funding the venture. Meanwhile, a full financial audit can identify potential areas of improvement.
Invest in Your Workforce
Employees are an essential feature of any business but are particularly important for patient care. While a successful recruitment drive is vital, securing low staff turnover rates is the ongoing goal.
Cultivating a positive working atmosphere on an individual and collective level is key. From ensuring that nurses get suitable breaks to stamping out animosity, simple steps work wonders. When supported by staff training that encourages promotion, success will follow.
Protect the Building
Whatever type of healthcare business you manage, the building needs to be safe. Patients are already in a potentially vulnerable state of health. So, you cannot allow for issues like leaks or pest infestations to occur.
In today's climate, disinfection is even more important than ever, which is why you may use UV tech. Meanwhile, improving the safety of your parking area can be an immensely positive step. It sets a better impression for employees and patients while also preventing injuries.
Master Communication Tech
Communication is at the heart of all successful business matters, not least when patient health is in mind. Using SMS reminders with GReminders is a great starting point. It keeps the venture running smoothly.
It can also be hugely beneficial to have a diverse team, including staff members who can speak multiple languages. This can help put patients at ease. If you do not have the employees to take care of this issue, translator apps and other tech tools are available.
Set Targets
As a healthcare business, you will be looking to keep pace with new developments and tech. Before taking any extra steps, though, you must focus on setting goals. It will direct all future decisions. 
Your objectives help you determine what services will be provided, who the patients will be, and how you can thrive. From compliance to cost-efficiency and patient care, the added sense of direction is key. It will aid short, mid, and long-term endeavors.
The Final Word
When the healthcare business is in good health, it has a far better shot at supporting patients and making a profit. Whatever your vision of success looks like, giving your business the TLC needs is a truly essential factor. Do not forget it.