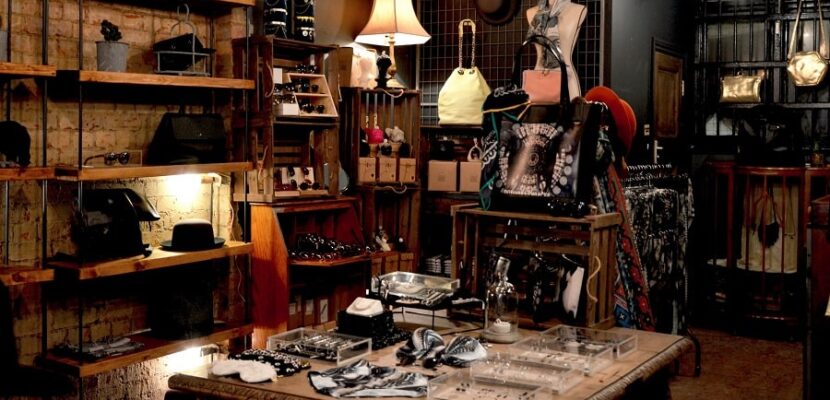 Business
Easy Ways to Upgrade Your Store Aesthetics
Mark Edwards ·
0 Comments ·
March 31, 2022
The way that you present your store can have an enormous impact on the success of your business, as you need to take the time to establish the best interior design in order to attract as many customers as possible. If a visitor were to open the door to your store only to find worn all walls, tired looking till points and floors that are falling apart, then they're likely to take two steps back rather than heading inside to spend their hard earned cash. Thankfully, learning how to upgrade your store aesthetics doesn't have to be as difficult as you might expect, as there are in fact just a few simple steps that you can follow to transform your store in no time at all! So, if you're interested in finding out more, then read on. 
A Fresh Lick of Paint
You'd be amazed at the impact a fresh lick of paint can have on your store's aesthetic, as a new set of bright white walls can refresh and revitalise any dull and dreary space in the blink of an eye. It's so common for scuffs, stains and general wear and tear to detract from the look and feel of your walls, causing them to seem dirty and displeasing. However, making the decision to repaint your walls every 6-8 months will remove this issue completely, ensuring your store is well presented, clean and eye-catching for the foreseeable future! 
Revamp Your Floors 
If your floors are currently looking a little worse for wear, with flattened carpets and tape-covered tiles, then there's no time like the present to invest in a little revamp. Your flooring can contribute hugely towards your store's aesthetic quality, as it shows just how much effort you're willing to put into maintaining the space as a whole. Regularly cleaning your floor should be your first port of call, but it might be the case that cleaning isn't enough to bring it back to life. If you need new flooring then do not hesitate to seek out the best possible installation team, as you can't risk putting your trust in someone who lacks a wealth of reviews and a portfolio of past store work. Hiring a team such as CJJ Services to benefit from totally unique linework is a great option to explore to make sure your store is as individual as can be. 
Upgrade Your Lighting
If your store is still using lighting fixtures from several years ago, then you could likely benefit from a more modern upgrade that offers a chic style and better energy efficiency. LED spotlights are some of the best choices for stores looking to maximise their products, as they can be installed in such a way that draws attention to your product stands and any other important areas within your store. Upgrading your lighting can be a great way to breathe new life into your store! 
Upgrading your store aesthetic has never been such a simple task when you can utilise the brilliant ideas described above!