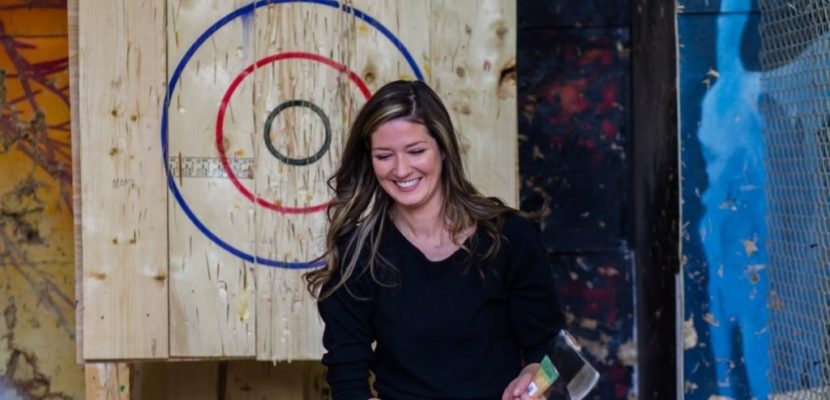 Lifestyle, Management
3 Activities Perfect for Company Holiday Parties
Mark Edwards ·
0 Comments ·
December 21, 2018
For a lot of employees, company holiday parties are just the worst. Full of vapid, "inspirational" speeches about the direction of the company or the banner year behind you, catered with limp vegetable platters and warmed over hors d'oeuvres, decorated gaudily with tinsel, and chock full of awkward conversations, these holiday parties are the bane of many people's existence.
So why does management keep having them? That's a good question, and the likely answer is that the company holiday party is an opportunity for employees to come together outside of a work context, and feel rewarded and valued for their hard work. A chance to come together and build as a team. The only problem is, these lofty goals often fail at the first sight of a rented karaoke machine.
To throw a good holiday party, choose an activity, one that allows employees to have fun and lets them take their mind off of work. In specific, choose one of the three following activities, each fun in their own way and each suited to corporate parties.
Axe Throwing
Increasingly popular with managers looking to plan a fun corporate event axe throwing works on a number of levels. For one, it's addictively fun (who would've though throwing weapons at targets would be such a laugh?). It's also a great stress reliever, and, since most people have no prior experience throwing axes, the activity is a level playing field. This makes it both an effective teambuilding exercise and a thrilling diversion from office monotony. Check and check!
Curling
The true north strong and free is right about one thing, at least: curling is a whole lot of fun. Don't be fooled by the stone-faced curlers on TV – this sport is competitive, fun and surprisingly easy to pick up. And, since it is a fundamentally team-based sport, you get an added element of teambuilding. As a uniquely "wintery" sport, it's perfect for the holidays, even if your holiday party gets pushed back to January or February. Just make sure you designate a spot where employees can stay warm if they choose to sit out a game.
Arcades
There is a child in each and every one of us, and the best way to bring that child out is at an arcade. No longer the bastions of preteen youth they used to be, arcades are now built more like bars, with drinking areas and gaming areas. The bright lights and circus-y sounds serve as firm reminders that you are not at work, which is how a company party should be, and the games themselves offer a spirited yet low-stakes way for employees to compete with one another.
Next time you think about holding a drab holiday party at the office, stop yourself. If you're serious about teambuilding, and showing employees you value them, choose a fun activity like axe throwing, curling or arcade gaming. The holidays are about giving, so this year give the gift of a company holiday party that employee actually want to go to.