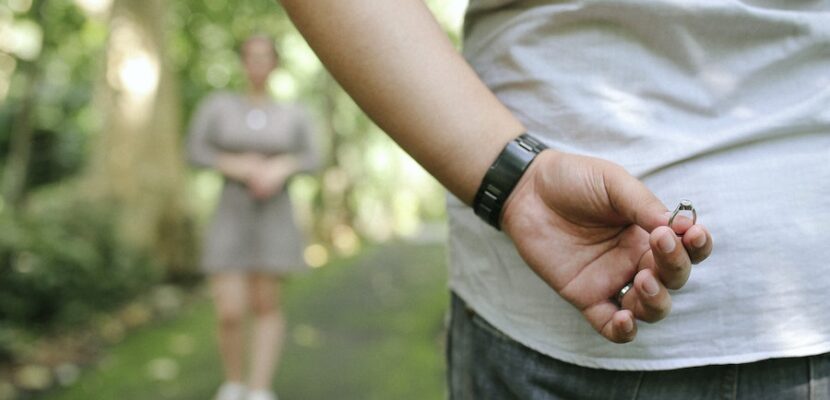 Lifestyle
Why You Should Propose on Valentine's Day
Mark Edwards ·
0 Comments ·
February 1, 2023
Proposing to somebody is a big deal. Not only are you putting yourself out there and being vulnerable with them, you are asking somebody to be with you for the rest of their life. You are showing your commitment to the relationship that you have and you are showing that you are ready to take that commitment to the next level. 
Proposals take time to curate, and they take time to get going. It may take you a while to consider the right location, the right engagement ring, whether or not you should propose on a Saturday afternoon or you should wait until Valentine's Day. Whether you buy the ring online at websites such as https://yourdiamondguru.com/reviews/james-allen will you go in store and deal with a jeweler, there are lots of questions. There is one question that you shouldn't have to answer though, and that's when you propose. Waiting until Valentine's Day is an excellent idea, because Valentine's Day is one of the most romantic days of the year for everybody. There is no doubt that it's a magical day for a couple, and lovers dedicate candlelight dinners and romantic trips to their other half on Valentine's Day. But why should you propose now? We've got three reasons as to why.
You will never forget your engagement. When you decide to

choose a significant date for a proposal

, you will never forget what it is. You will always remember that Valentine's Day was the day that you got down on one knee and there is always something going on on Valentine's Day that's romantic. That means that every year you can arrange something romantic because the whole day is geared towards pink and red and hearts and flowers. You will never be caught off guard and forget which day your anniversary is.

It's a day about love. Love is in the air, fluffy teddy bears are being sold, flowers are being ordered by the bunch. Wherever you go on Valentine's Day there is magic sprinkled everywhere because the shop windows and the anticipation and expectations of every lover are right there. It grows and grows until your heart is completely full, and your engagement ring and the proposal are just the beginning of a great dream to live together and be together forever. Getting engaged on a day where everybody celebrates love is just extra. Take advantage of this day. It's a day where you should be able to feel head over heels in love with your partner and be proud of that fact
If you are proposing you need only one gift. An engagement ring, especially one with a diamond in it, is a symbol of eternal devotion. It's the best gift you're going to give your partner and you don't need to find another one. Giving a ring on Valentine's Day is romantic, and it's time to officially get engaged with your better half. Valentine's Day is everywhere you look, and a diamond engagement ring is really going to give them the best Valentine's Day that they've ever had.