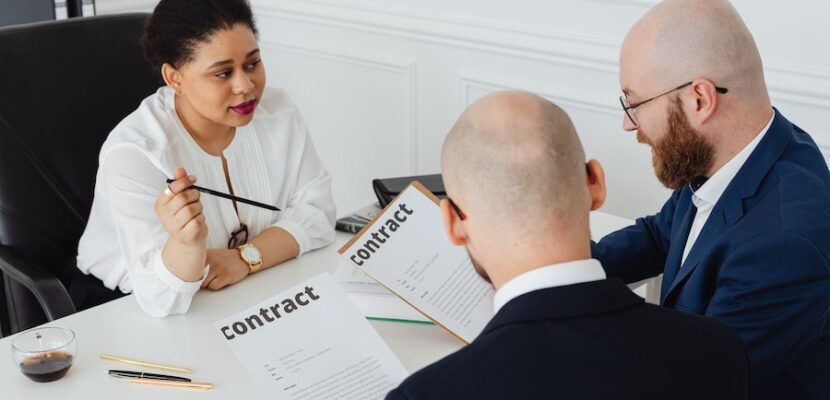 Lifestyle
The Different Types of Lawyers You Need in Your Life
Mark Edwards ·
0 Comments ·
December 9, 2022
No one ever expects to need a lawyer. But, surprise! At some point in your life you will most likely need the services of at least one legal professional. While you may be able to get by with just one type of lawyer, it's often better to have a few different types on hand. That way, you'll be prepared for anything that comes your way. In this blog post, we will discuss the different types of lawyers you will need in your life and what they do.
Personal Injury Lawyers
No one likes to think about getting hurt or suffering an injury, but it can happen at any time. Personal injury lawyers are experts in dealing with all types of personal injury cases, such as work accidents, car accidents, medical malpractice and even product liability cases. They will help you through the process to make sure your rights are protected and that you get the compensation you deserve for your suffering.
Family Law Attorneys
Family law attorneys specialize in matters related to family law, such as divorce proceedings, child custody disputes and prenuptial agreements. This type of lawyer is especially important if you have a complex family situation or need help navigating a difficult dispute with a spouse or other family member. They will help you understand your rights and make sure that everyone involved is treated fairly.
Business Lawyers
If you are starting or managing a business, then it's important to have a business lawyer on hand. These lawyers specialize in all matters related to business law, such as forming a company, drafting contracts, protecting intellectual property and negotiating with other businesses. They can also provide advice and guidance on any legal issues that may arise while running your business.
Estate Planning Attorneys
Estate planning attorneys work with individuals and families to create an estate plan that meets their needs. This includes drafting wills, trusts and other documents to ensure the orderly transfer of assets after death. An estate planning attorney can also help you minimize taxes and protect your assets from creditors.
Tax Lawyers
Tax lawyers specialize in all aspects of tax law, from filing taxes to resolving disputes with the Internal Revenue Service. These lawyers are invaluable if you own a business or have complex financial issues to sort out. They can also help you navigate the intricate world of tax laws so that you pay your fair share without overpaying.
Motor Accident Lawyers
If you ever find yourself involved in a motor vehicle accident, it's important to seek the services of a motor accident lawyer. These legal professionals specialize in dealing with all types of car accidents, from minor fender benders to major collisions. They can help you navigate the complex process of filing an insurance claim and make sure that you get the compensation you deserve for your damages. Legal issues around car accidents can be tricky, so it's best to have an expert on your side.
No matter what type of legal issue arises in your life, having a few different types of lawyers on hand can make all the difference. From personal injury claims to business disputes, having experienced legal counsel is essential for protecting your rights and getting justice. Do your research now so that when something unexpected comes up, you'll be ready with a team of professionals who can help.