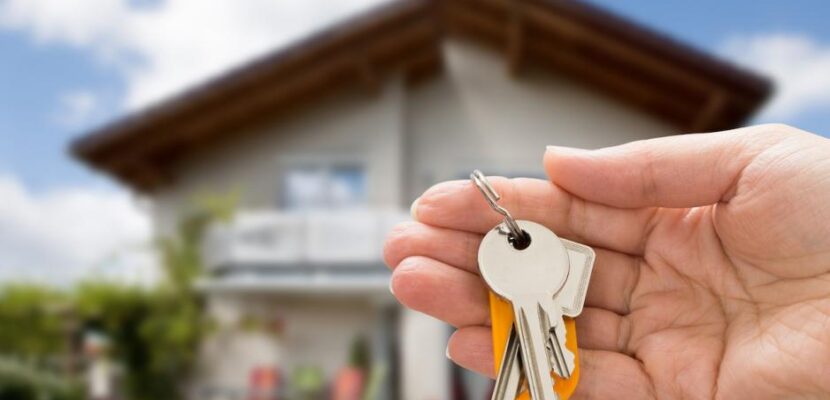 Real Estate
Three Tips to Help When You Buy Your First Home
Mark Edwards ·
0 Comments ·
May 10, 2023
Many people dream about finally buying their first home, so it is natural to feel a little excitement from it, however, there are some things that you need to make sure you get sorted. 
Whether you are doing it alone, as the next step in your relationship, or you are buying a family home, you need to make sure you don't overlook anything important and risk it becoming a financial burden. Working with estate agents like Reed Pirain, who have extensive experience and will be able to ensure you get what you need at the right price. Getting the right estate agent on board is one of the most critical steps to ensuring you get what you need, no matter what your position.
Once you have chosen your home, got the keys, moved in, and started to settle in, you need to start thinking about how you can make your house feel like a home and also protect yourself. From looking at things such as drawing up a living arrangements contract with a seperation lawyer to deciding how the bills will be split, you need ot put some plans in place. This way, you can start to really enjoy your new home without having new stress in your life. 
Let's have a look at what you can do below: 
Furnishing Your Home
Ok, let's start with a nice one. When you get your new home, you are going to want to get furniture and start making it feel like your home. It may seem obvious, however, you need to be smart about buying what you need for your home. You will find that it's a costly part of moving, so you need to try and find ways to reduce this cost. Otherwise, those first few months or even years in your home could be a financial strain. Avoid going to just one place to buy what you need and shop around. With some effort and time, you will soon be able to find what you want and hopefully not pay too much for it. You can help the situation by shopping for second furniture and then upgrading in the future. 
Secure Your Home
One of the next steps you should take is to secure your home. Think about getting the locks changed as a priority, after all, you don't know who has a spare set of keys from the original locks. You should also think about adding an alarm or changing the codes to the existing alarm system. If you are moving to a home that is registered with a home alarm system, you may need to register your details with them as the new owners. 
Create a Maintenance Plan
Although there may not be anything that needs to be completed right now, you will need to make sure you have a plan in place for any maintenance work. By having a maintenance plan in place you will be able to help prevent any future issues from becoming a potential big issue. Write down everything that needs to be done weekly, monthly, and yearly and then stay on top of it. 
These are just a few of the ways you can look after your new home. Do you know any others that should be included? Please add them to the list in the comments.