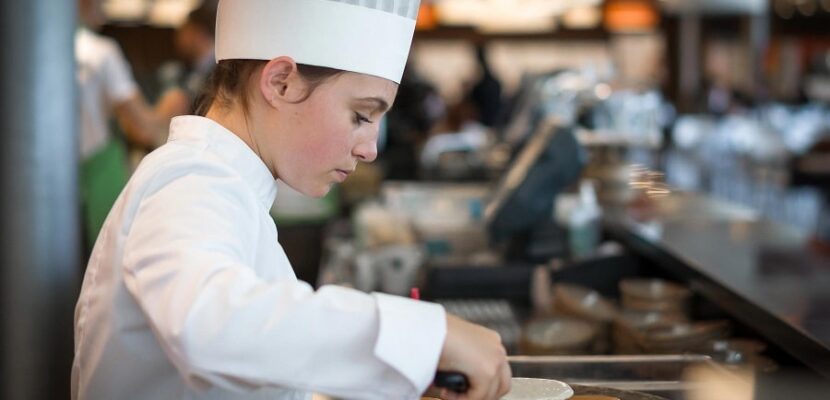 Business
Top Tips for Getting Your Food Business Started
Mark Edwards ·
0 Comments ·
February 5, 2021
Many people want to start their own food business, while it may have been a side hustle to start with, now may be the time for you to take it to the next level. There are a few things that you need to consider before starting a food business. Below are some to get you started on your journey.
Selecting a Business Name
Sit down and consider the values of your business. Work out how you want your customers to feel about it. Knowing these things will help you with coming up with a name for your food business. Try different variations of names and ask family and friends for their input. A name is very important in business because it's something that people will come to associate you with so ensure it is memorable and catchy!
Niche
Decide what it is you are going to make and then consider if there is a specific niche you can enter. For example, if you want to make brownies, is there a way of standing out from the competition? This can be as simple as making dairy free brownies or coming up with a Vegan recipe for brownies. Having something different to offer will ensure you stand out from the competition.
Marketing Materials
This can be exciting when you design your logo and marketing material. This should include a website and other marketing materials such as business cards, leaflets, flyers, and even adverts that you can place in publications. Setting up social media should also be considered especially if you wish to attract customers and spread the message about your food business.
Food Laws & Regulations
Depending on your location, there are specific food laws you need to follow. These ensure that you are selling an acceptable standard of food but also that your food production is clean and safe for human consumption. The legislation can also cover how you package your food product. Do your research carefully as the best approach may be to employ a contract food manufacturing company to take the hassle away from you.
A key legal issue that you should keep in mind when running a food business relates to hygiene standards. You need to ensure that your company is compliant with the latest regulations. To guarantee that you are not missing the market, it's worth investing in a professional cleaning solution like HOODZ Hood Cleaning. They'll keep your kitchen up to code.
Pricing
It is important to understand how much it costs to make your product, from raw ingredients to packaging. It's also important to work out how much of a profit margin you want to make on each item. Doing this will ensure that you are always making money on your products and not selling at a loss. You want your business to be viable and to give you a wage so calculating these costs is extremely important.
Outsourcing
Understand where your strengths lie and outsource the rest. This is especially helpful if you prefer to be involved in making your food product and don't want to be selling it. Selling requires specific skills so outsourcing that side of the business could be of benefit to you.
These are just some tips to help you on your journey of making your food business a reality. Remember though that there is always help offered by governments for people who wish to start their own business. Get as much help as you can and make friends with others who are on the same journey as you.