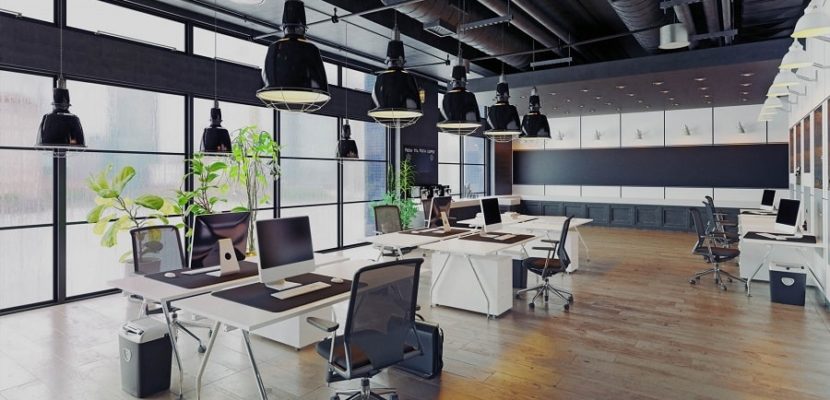 Business
How to Select the Ideal Office Space for Your Company
Mark Edwards ·
6 Comments ·
February 6, 2019
Finding office space in the American landscape that is characterised by rents that creep up as offices move closer into the city is something all businesses face. For an established business, finding office space is not a problem, but for the start-up and smaller businesses on a budget, finding office space can be a little difficult. First time out, businesses have to consider a range of factors.
Of course, cost is a major consideration and then there is location, but looking for long-term office space involves more. Businesses can go one of two ways in getting office space. The first is through a conventional space, and there is office space through the serviced office. Obtaining both requires consideration simply because office space is a premium in some locations, and sometimes the length of the lease can affect whether a lease is a good idea for a business.
Let's take a closer look at all of the factors you should consider when looking for office space.
Conventional Leasing Versus Serviced Offices Leasing
A conventional lease is great for established businesses. One of the main reasons this is so is because the conventional lease can run from as short as one year to as long as seven with an occasional lease running from month-to-month. Moreover, businesses who have established themselves have a general idea of their monthly earning and budget, making it conducive to leasing space in those areas.
Conversely, the office provided through the serviced office usually has a shorter term with many of them being month-to-month. For smaller businesses establishing themselves, the serviced office is a great option because it places their business sometimes in the middle of the CBD. This cost versus value is also great in terms of having the flexibility to work in prestigious locations without the expensive price tag.
The Importance Of Amenities
When obtaining office space, businesses have to also consider the amenities that come with the space. With a conventional lease, some landlords include amenities like utilities, cable, phone, and internet with your lease. The advantage is that your monthly bill remains the same, but the rent might be higher. Conversely, a lease that only includes the rent might be more inexpensive than the all-inclusive, but your monthly bills, when added up, will fluctuate.
With the serviced office, your amenities are included with the lease, and most of the buildings come fully-furnished. The benefit to the serviced office is that these offices are usually located in really nice buildings. The buildings are retrofitted with the latest technologies, which alleviates having to worry about making sure your office is compatible with up-to-date technologies.
Predicting Business Growth
Another factor businesses need to keep in mind is the rate of business growth. Businesses in their first year will probably have trouble tracking yearly growth simply because there is no record, but pay attention to cycles within the month that can help you better predict business growth. Businesses who have been open for a while will be able to better to track their spending simply, and this can be a way to determine how much space they might need.
Predicting growth is essential in determining whether you might have to transition into new space. This information will also tell you what type of office space to move into. Conventional leases can be difficult to find simply because more goes into these types of leases, but the serviced office lease is one of the easiest to move up or down in.
Finding the Perfect Space
Looking for space in any location can take forever. The serviced office industry can alleviate many of the problems associated with looking for short-term, appropriate office space. Conversely, finding a conventional lease is work, but when located in the perfect space, all of the work can translate into income for your business. Either way, the perfect space is one that is comfortable and that works for its inhabitants.
One thing you should keep in mind when looking for the ideal office space is to ensure that there is room for commercial digital signage displays. Digital signage displays can be used to promote your business and engage potential customers, making it an essential part of any office. It is important to make sure that there is space for digital signage in the office you choose so that you can take full advantage of its benefits. Additionally, when it comes to digital signage displays, you should make sure to select one that is of high quality and can withstand the elements. You should also be sure to check what type of content your display is capable of displaying and make sure it meets the needs of your business.