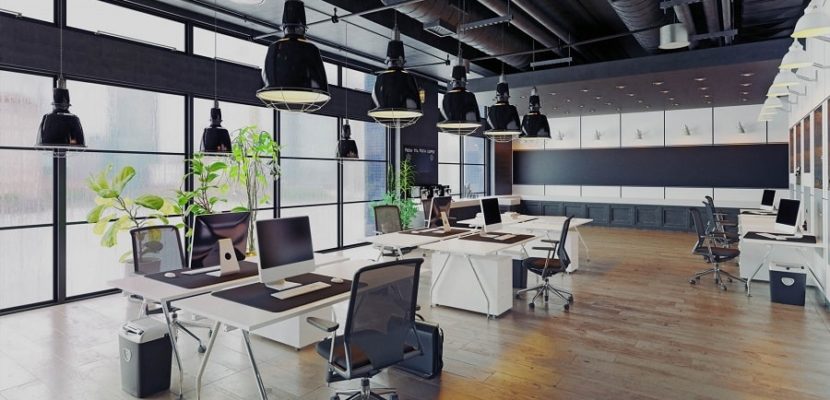 Business
4 Things You Must Consider When Searching for a New Office
Mark Edwards ·
0 Comments ·
September 23, 2021
Nothing shows success for a small business like moving into a bigger space! Upgrading your business into a new office or just a new building, in general, opens up a lot of opportunities. This helps in continuing the success of the business but a better office can make work-life much easier on you, employees, and maybe even your clients. Looking for a new building can sometimes be tricky though.
You'll need to consider the location, safety, the quality of the building, rental amount, purchase amount, how the lighting quality is, and so many more factors! It's quite overwhelming if you think about it! Whether your lease is about to run out, you're looking for an upgrade, or completely unsure how to even prepare for a move, these tips will help you out!
How Is the Security?
Whether you're going to have a shop or you're going to offer a service, you need to be secured. Not just you or your office equipment, but your employees as well. You'll have to think about the security of the building. You'll want to make sure it's not likely for anybody to just easily break-in. While the doors and the windows need to be checked, you'll need to look at whether or not CCTV cameras are set up inside or outside the building. Alarms and sprinklers should be looked into as well in the case that a fire was to happen. But there is always the option of installing a security system if you buy a building.
A lot of office buildings that are rented will have security appointed at the lobby area of the building. These also include security cameras in hallways, elevators, parking lots, and the stairway. These are always equipped with alarms, sprinklers, and usually, a water hose or fire hydrant will be hung on a wall as well. These offices are very lavish and you're guaranteed to keep you and your staff safe. In general, but be sure you thoroughly look into this and you can be sure no previous owners or unwelcome guests break into your office.
How Is Parking?
A bad parking situation can make the beginning of your day turn sour. You'll want to check to see if there is any adequate parking for clients, you, and your employees. Some offices will have a special section dedicated to a certain floor. You'll want to look into this as this is going to help alleviate a lot of stress.When it comes to parking, you'll also want to make sure that the parking lot looks safe and is well secured with cameras. Many robberies and break-ins happen in parking lots.
Size Matters
How much space do you need? You'll need to find an office that has sufficient space for you, your team, and the work equipment. Downsizing into something smaller can make the office feel more cramped and uncomfortable while choosing an office that is too big can lead to team members feeling a disconnect. Offices that are too large or too small can also affect productivity. If you're more in the manufacturing industry, you'll obviously need a large building.But also a reliable source Carrcompany.com for plumbing equipment for the building too.
Natural Lighting
You and your employees will need natural lighting. Natural sunlight makes people happier, more focused, and more productive. Try and look for an office or building that has lots of windows so sunlight can come through.