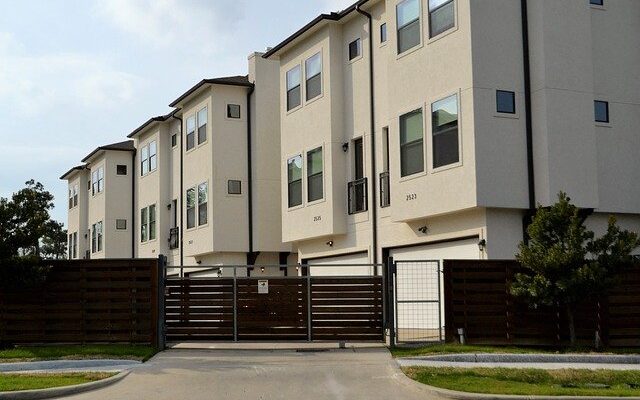 Business
Compelling Reasons to Choose Corporate Housing as an Entrepreneur
Mark Edwards ·
0 Comments ·
April 5, 2022
It is not uncommon for business owners to travel. You are probably more familiar with the hotel scene if you regularly head out on extended business trips. From landing to checking in, unpacking, and the perpetual cycle before checkout, chances are that you have become a hotel connoisseur. Yet hotel stay-ins can be expensive, making it essential to explore other options like corporate housing. So whether you are traveling for a business trip or transferring an employee to a new city, here are four compelling reasons to choose corporate housing.
Safety and security
Not every hotel you stay in will be safe, and the parking lot can be a haven for thieves. You never know who may always be lurking in the hallways while you are getting some rest after a big meeting. Chambermaids may frequent your rooms to replace bedding and towels and wipe down surfaces. These can sometimes be inconvenient. Although the world should be a great place to trust everyone, it isn't, and it can feel uneasy to know somebody has direct access to your belongings when you are away. At this point, it can be useful to consider an apartment rental or temporary condo with residents-only access and enhanced security systems to stay.
Save business some cash
Your business can significantly benefit if you can find a cost-effective alternative for extended accommodations. Unfortunately, most hotels are not big on offering the flexibility for that. While some hotels and accommodation facilities may offer a free day depending on your stay period, you cannot spend $100 or more each night for a king-size bed, desks, and stale complimentary bagels. So whether you are staying in for business or searching for permanent accommodation for staff, there are housing businesses to help you find apartments without breaking your budget. For instance, firms like Burns management can help find apartments in Niskayuna if you're visiting the area.
Inclusive features
When it comes to corporate housing, you won't have to worry about setting up individual services like utilities, cable TV, high-speed internet, and other amenities since they are already included in the rental costs. Corporate housing can also include other things such as housekeeping, security staff, parking, and fitness centers can also be included in your rental package with no hidden charges or surprise fees. Meanwhile, it is also possible to find housing closer to your workplace or central business area. This way, you won't have to do much commuting even when there aren't so many hotels in the area. You can also save a lot on gas, so keep this in mind.
Staying in corporate housing units while traveling for work can greatly improve the experience of being in a new city. Additionally, as compared to a hotel, you are less likely to be distracted by the frequent traffic, increasing productivity. Corporate housing comes in various forms, including private homes, high-rises, condos, etc. So you can choose your style depending on your budget.