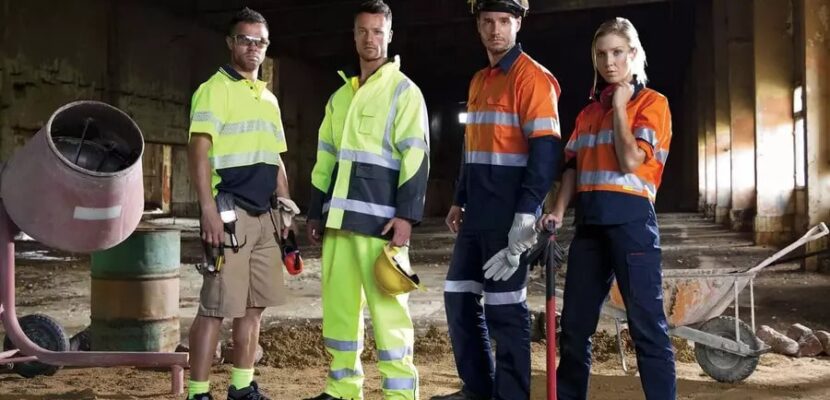 Business
3 Core Qualities of Workwear
Mark Edwards ·
0 Comments ·
July 25, 2021
The workwear clothing market offers more choices today than it ever has. This means that, as an employer, there are a number of things you need to consider when shopping for Hi Vis workwear clothing items for your staff members. The top factors include ease of movement, durability, safety, comfort, branding, and your budget.
Ease of Movement
The ease of movement will depend on the fabric used to make the Hi Vis clothing. Ensure you select items that are made using the right kind of fabric for your workplace. Choices available include canvas, cotton, polyester, and synthetics. Canvas is particularly popular because it has static control, meaning it reduces the risk of getting electrocuted. You also need to think about what your workers are going to be doing on a daily basis to consider the ease of movement. For example, if you are looking for workwear for your fire department, you will need to ensure the clothing is protective but the users can move freely. You will also need to ensure tools like a Motorola fire radio can be stored when the team is working.
Durability
As you select workwear clothing pieces, remember that what your employees wear to and at work determines the image your company builds in the marketplace. Therefore, you need to select clothing that is both durable and looks good. You may even want to consider getting your logo printed on the clothing. Moreover, with the right Hi Vis workwear clothing, your employees will be able to use that clothing for longer periods of time, which will save you money. If you try to save money by going for cheap quality clothing, it will only end up costing you more money in the long run because replacements will be needed more regularly.
Safety and Comfort
Of course, it is also important that you consider the kind of work your staff members do. Whether they serve at the workshop or spend their days in the warehouse, you must analyse their job specification while selecting their high visibility clothing. Small details – such as the need for knee pads, extra pockets, etc. – will go a long way in ensuring the clothing is safe, comfortable, and ideal for the job while also providing the protection and visibility needed. Safety means different things in different industries so you need to make sure that the workwear you choose is safe for the work that is being carried out and the environment in question.
In conclusion, whatever your choice of workwear clothing, remember that quality really matters. Always look for the highest quality uniforms your company can afford. Although the initial cost might be higher, the workwear clothing will last longer, look better, and provide greater functionality and protection. This is one of those areas where you cannot afford to tighten the purse strings. After all, not only is this essential for productivity and safety, but you have your legal PPE regulations to adhere to as well.