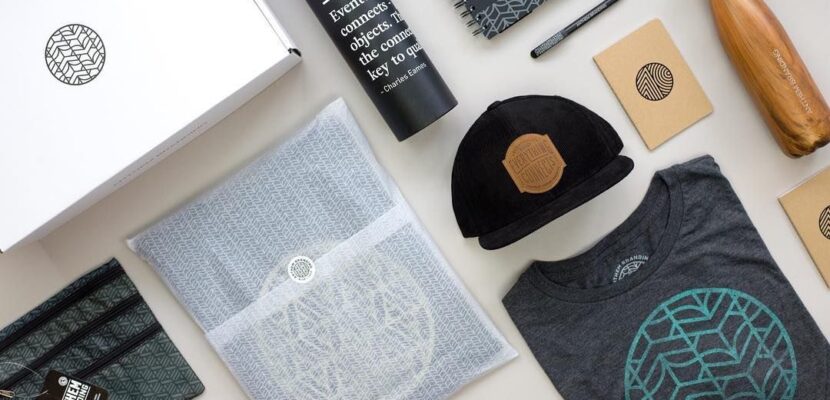 Business
4 Reasons Why Your Business Needs to Have Branded Supplies
Mark Edwards ·
0 Comments ·
December 29, 2021
As a business owner, one of your biggest goals is to get established and have your brand be recognized. A lot of the top dogs out there, the big brands everyone recognizes are thanks to their pushing of advertisements (whether it be print, online, TV commercials, or even build boards). Chances are with major logos, you immediately know the company name just purely by seeing the logo.
Branding can be powerful, and branding supplies not only show how professional your company is but it's a subtle way to market your business as well. These are some of the best benefits of having your company supplies branded with the company logo.
Your Company Will Appear More Professional
If you're wanting to make a name for your company and create an identity that customers can identify with, then you need to brand your supplies. There are plenty of manufacturers out there that will brand just about anything for their clients. This includes preroll packaging, clothes, bags, and so much more. Honestly, the possibilities are pretty endless on what can be branded. Just be open and look into what you'd want to be branded with the company logo.
You want your brand to come off as trustworthy and professional to your customers, even if you're just a one-person show. Even right down to the packaging such as boxes and tissue paper can make a massive difference. All of these branded items can truly help with building up your business's reputation.
 It Doesn't Need to Be Expensive
Many businesses will skip out on branding products or will try to find the most cost-effective method of branding items, this could even lead to the logo being too small on said product. Don't do this, branding your products truly doesn't have to be expensive. If you want to maximize your sales, you have to be willing to spend. It doesn't even mean you need to spend a lot. Thanks to the small business side of TikTok, many business owners are utilizing stamps to logo their handmade goods and packaging. This allows business owners to still have a professional appearance while still cutting down on cost.
Your Brand Will Become More Recognizable
Just like in the example mentioned earlier, the top dogs in business have recognizable branding, so recognizable that even small children know what the business is. While you don't have to aim that high, you should know that branding your products will give your company the benefit of being more easily recognizable by both customers and those who are not your customers.
It Motivates You to Come Up With a High-Quality Logo
While every business should take time out to improve their logo to something that they like and something that their target audience can relate to, it's also a great way to push into getting a high-quality one. You want your brand to be recognizable and having a good logo is going to do just that. Just make sure to find a proper graphic designer that can assist you in making an unforgettable and eye-catching logo.