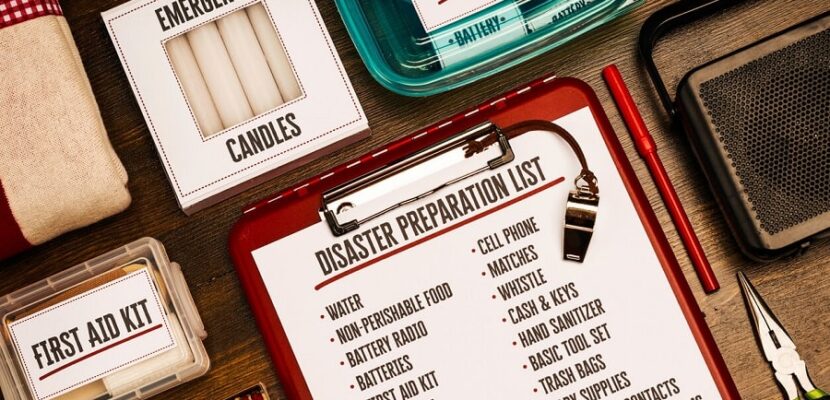 Lifestyle
How to Prepare for Natural Disasters
Mark Edwards ·
0 Comments ·
January 4, 2022
No matter where you live, natural disasters are an inevitability. Even if you live in a relatively safe and sheltered area, it always pays to be prepared. If nothing else, having a plan under your belt will help you to feel more safe and secure.
Ideally, you will have a plan to deal with the disaster as it's happening, so that you can make sure that you get yourself and your family somewhere safe. But you should also consider the aftermath of the disaster. This guide will cover the basics and give you some tips.
The Most Likely Scenarios
While some plans will cover most bases, it's worth it to research the most likely emergencies in your area. Some states are more dangerous than others, but everywhere has a measure of risk. Some potential disasters include:
Floods
Droughts
Heatwaves/wildfires
Blizzards
Earthquakes
Hurricanes
If you know what you're most likely to face, then you can come up with a plan that's most likely to help you. However, you should also bear in mind some scenarios that might not be probable, but that could cause major concerns.
For example, in 2021, Texas was hit by major winter storms that the local infrastructure wasn't equipped to handle. This meant that many people lost power and were left in subzero temperatures without safe ways to heat their homes. You can't predict everything, but you should prepare yourself for what you can.
Emergency Kits
Part of this preparation includes emergency kits and supplies. This can be as simple as extra blankets and sleeping bags in case of a power outage in winter, to a separate generator. You should at least put aside enough basics to last you for a week, or longer depending on where you live.
These include non-perishable food, flashlights, batteries, 1 gallon of water per person per day, a radio, a first aid kit, duct tape, baby wipes, a can opener, local maps, medications, and other items like books or playing cards that can distract kids and keep adults occupied while you wait.
That list includes things that you'd keep in the house in case you lose power or water, but what about a disaster that makes your home unsafe?
Evacuation Plans
As well as an emergency kit for the house, you should put together some emergency kits for your family members and keep them stocked up. The basics listed above should go into your bags, as well as plastic sheeting and a whistle.
You should plan an exit strategy so that every family member knows what to do and where to go if disaster strikes. It's scary, but a plan can save lives.
The Aftermath
The most important thing is your family's safety, but you will understandably be concerned about your home. The best way to protect your bank account is to invest in home insurance that covers disasters, so you can recoup your losses.
You should also repair any structural damage around your home so that a disaster is less likely to hit it as hard. For example, cracked concrete can be damaged further in an earthquake. If you see any issues like this, look for "concrete crack repair near me" to get it sorted.
You can never do too much to prepare for a disaster.