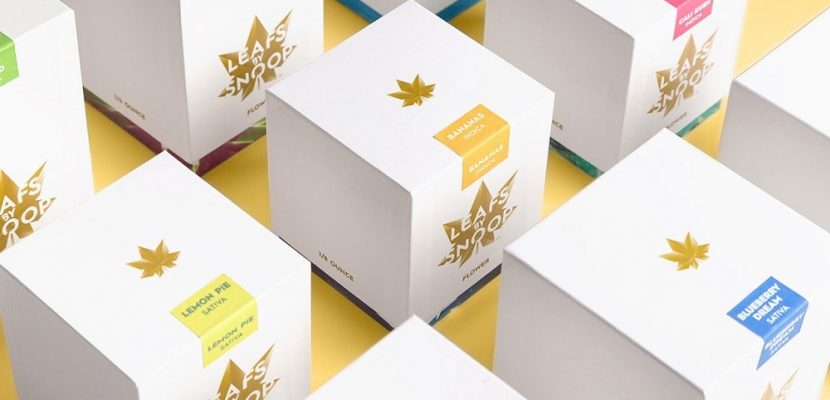 Marketing
How Your Packaging Can Make Or Break Your Business
Mark Edwards ·
0 Comments ·
March 16, 2018
You're probably aware of many things out there that can make or break your business, but what about your packaging? A lot of business owners don't realize that their packaging could be affecting their business and sales negatively, especially as a start up business. Whether you're a business that has been around for a while or you're thinking of just starting up, using this post to consider your packaging carefully will help you.
Let this sink in for a second: 95% of new products fail. To avoid being a part of this stat, you need to make sure your packaging communicates to your audience what makes you different and why they should buy your product. There are many elements you can use to do this, but the elements you choose to use all need to work together in harmony to give an incredible experience.
The reason so many new products fail is because consumers simply cannot be bothered to take the time to weigh up the pros and cons of using a particular product. Packaging is so powerful. In some cases, the brand's packaging is more recognized and well known than the product itself! It is the job of your packaging to convey quickly what your audience wants to know.
In some cases a business might experience a huge slump in sales. But the biggest mistake they can make, is changing the product (unless it's clear that's what has to happen). Simply changing the packaging could give you the sales that you want.
The Purpose Of Your Packaging
Your packaging needs to protect your product from harm and damage during shipping, and while waiting to be bought on a store's shelves. This is its main purpose.
Secondly, your packaging needs to be eye-catching enough to make sure you're attracting the customer to the product.
Don't forget to include nutritional guidelines, allergies, and other warnings that will need to be conveyed to the customer before purchase.
It doesn't matter how amazing your product is; your packaging truly makes a difference to how well it's going to sell. 90% of the information transmitted to our brains is visual.
Let's talk about packaging in more detail and how you can design yours to make a big impact on your audience:
Know Who Your Audience Are Before You Design Your Packaging
First of all, you need to have a clear picture of who your audience are. You need to know their age range, what they like and don't like the type of language they use, and more. It could help you to sketch out a few pictures and character profiles so you know exactly who you're designing this packaging for. You can't target everybody, unfortunately, so make sure you know who you're trying to target and do it to the best of your ability. Market research can help you to figure this out in more detail, too.
You Don't Have To Go Expensive
Great packaging really doesn't need to be expensive. You can use a simple material and simple typography and get the results you want providing it suits your demographic and your brand. Luxury packaging doesn't appeal to everybody. In some cases, you can make cheaper packaging look more luxurious, if you're smart.
Make The Packaging Part Of The Experience
A way you can make your packaging exceptional is by making it part of the experience. You want the whole experience to feel great to the user. Let's look at Apple, as an example. Their minimalist packaging always gives the user a taste of the product before they even have the product out of the box.
How will you create a fully immersive experience for your audience using the packaging?
Take Inspiration From Popular Brands
Below are a few of the most recognizable brands and packaging that you can use for inspiration:
Coca-Cola Bottle
Toblerone Triangle
Marmite Jar
Pringles Tube
KFC Bucket
Heinz Ketchup Bottle
Fairy Liquid Bottle
Apple's iPhone Box
Walkers Crisp Packet
Amazon Box
Ask yourself: how do the above brands differentiate themselves? Why do people keep on buying them? Do not copy, but write down your ideas and see what you come up with.
Go For Something Eco Friendly
52% of people make a decision on whether to purchase something by considering how eco friendly it is first. If you make your packaging eco friendly, you could be opening your product up to a much wider portion of the market. However, it must suit your brand overall and your product.
Make Your Packaging More Practical
Although your packaging must look great, it's even more important that it is practical. Just look at how Heinz tomato sauce sales went through the roof when they created the upside down squeezy bottle! Is there a way you can improve your packaging to make it even more usable?
A place like C.L. Smith could potentially give you some ideas on what type of packaging would be best for your product. How about sketching out some ideas?
Make It Shareable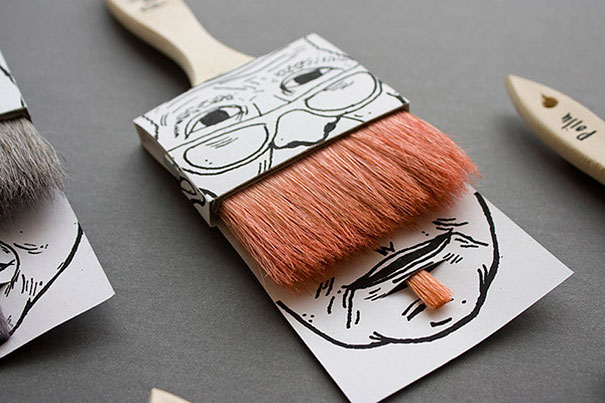 As social media is so popular, one of the smartest things you can do with your packaging these days is make it shareable. Make sure people want to snap pictures and post them to Instagram, Pinterest, Twitter, and Facebook. You can look at campaigns from popular brands to figure out how to do this. Remember Coca-cola's 'share a Coke' campaign? More people were taking pictures of Coke bottles than ever before!
Other Things To Think About When Creating Your Packaging
Creating your packaging is a process that is going to take some time, and you have so many things to consider. Here are other things to think about before you make your mind up on the final design:
How are you going to give the buyer a sense of your brand story? How will you let them know about your core values, and brand promise? What do you stand for? You need to clearly communicate your 'brand DNA' on your packaging before a customer will decide whether to buy.
The goal is to make sure you trigger a positive emotional response through your packaging. You want to convey feelings like simplicity, mischief, healthiness, nourishment – whatever sensory experience makes sense for your brand and what you represent.
Make sure you have a strong call to action, and that your point of difference is enough from your competitors in the industry. However, when coming up with your selling proposition make sure you remain authentic and honest, or most people will see through your attempt to make them part with their money.
Make sure you're reflecting your brand's main characterizations and personality. Are your products luxury, eco friendly, traditional? It can help to think about who your brand would be if it were a person when coming up with your brand personality.
Ensure your brand visuals and verbal cues you use are separating your products from similar items on nearby shelves and displays. You want your brand to be irresistible to your core audience.
Your brand's signature colors should be included in your packaging design to make sure you're consistent with your marketing efforts. A carefully chosen color palette can make all the difference. Some people are conditioned by color application, so make sure you check out color wheels and moods and figure out which colors you need to use to generate the appropriate response. Colors will make a big difference to your conversion.
A logo should be on your packaging in a place that is prominent, conveying your brand identity and ensuring that your customers recognize you almost immediately. Now, larger brands don't always need to do this, as the rest of their brand messaging is powerful and recognizable alone. You'll need to decide whether this applies to you or not, but more often than not, you will need to include your logo.
Your tag line should be strong and strategic. It can help to reinforce your brand message and make your brand promise more clear. You would usually have a different tag line for each product that you release.
The shape of your packaging makes all the difference to whether a person chooses to purchase the item or not. Distinctive shapes can catch the eye on the chaotic supermarket shelves. Coke bottles, for example, catch the eye.
What materials will you use in your packaging design? What do you want them to convey to the customer?
How will your packaging be opened? How can you make it part of the experience? It can help you to think outside of the box when it comes to things like this.
Your goal as a brand is to make sure you are creating a cohesive and engaging brand experience with each one of your packaging elements. Everything should work together in harmony to bring the user an experience that will make them want to work with you again and again.
Do you have any thoughts on brand packaging that you'd like to add? Leave your comments below!