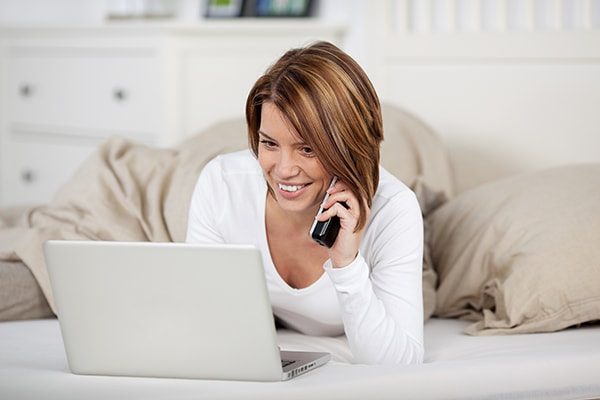 Marketing
The Next Digital Battleground: Inbound Call Marketing
Mark Edwards ·
0 Comments ·
January 11, 2018
In 2013, Google hired a market research company called Ipsos to get help understanding consumer attitudes about click to call feature. The results of the study indicated that about 70% of mobile users used click to call feature and that consumers believed that phone was still an important channel of communication with businesses.
The phone is still important is because talking on the phone is similar to a face-to-face interaction during which a salesperson can answer individual questions, deal with objections and present products and services in a manner that really connects with a specific customer. In turn, the customer can get attention in a way that's impossible when interacting with a website or trying to find answers to questions in a support knowledge base. There is no better way to learn about customers than to speak to them directly.
One of the biggest problems with inbound call marketing is that is can be very expensive. Answering calls from website visitors and customers costs companies up to $15 per call. This article will share with you five tips that can help you make your inbound call marketing much more effective.
1. Install Tracking Software
In order to get positive ROI from your inbound call marketing, you want to track and measure your inbound call marketing efforts. There is a number of things you can do to serve your clients better.
First, you can use different phone numbers on different pages of your website and various ads that you place, both online and offline. For example, you can provide one phone number on your Yelp page, a different number on your website and another number on TripAdvisor or Zagat. This will allow you to see where exactly your leads are coming from. When using different phone numbers, you will also be able to measure the conversion rates from different lead sources in order to establish if some sources bring you leads of a better quality. You can also use the information you obtain from analytics software in your scripts. For instance, it is possible that someone coming from a certain page on your site is calling because of a common issue or question that your clients or prospects have. In this case, you will need to train your salespeople to deal with this very issue in the most effective manner.
Next, you can segment your incoming calls based on certain criteria. For example, you may divide your customers into platinum, gold and silver levels and assign a different phone number to each level. The more money a customer spends with you, the more attention you want to give to him or her.
Many businesses are afraid of inbound call marketing because they think that they will be wasting resources on prospects that are not going to buy. The solution to this problem is very simple: you can assign different phone numbers to various inbound call channels and provide the highest-quality service to your best customers and not to everyone. With platinum customers, it is a good idea to have a 24/7 line with knowledgeable well-trained representatives that can answer any question that a customer may have. On the lowest level, you may use an IVR and pick up the phone only when the representatives are not talking to higher-level customers.
2. Use Ringless Marketing to Drive Inbound Calls
With ringless marketing, you can leave voicemails without making actual calls. Ringless voicemail marketing contacts cellular service providers via business landlines and delivers voicemail messages via a landline. A cellular provider then delivers the message and sends a notification to the user about a new message.
Ringless voicemail can be very effective for a number of reasons. First, most people pay much more attention to their calls and voicemails than they do to their emails. Second, when people get a voicemail this way, they get really curious about it because there was no phone call. Third, your voicemail message can be as short or as long as you like. You can also include multiple options to respond to your ringless voicemails. One of the very effective ways of using ringless voicemail is to send a text right after that and provide customers with an option to call you back or to click on a link and visit a website with a special offer. This way you will get response from customers who prefer to talk on the phone and from customers who prefer to interact with your business using your website.
3. Decide When You Will Be Available and Follow Through on Your Promise
Once you start collecting the data and make sure that you have allocated your resources in the right way so that you are answering the phone calls that are making you money, you need to make sure that when you pick up the phone, the person answering the phone is qualified to deal with your customers and prospects. Many small businesses assign the task of answering the phone to an administrative assistant or office manager. The issue here is that your office manager may be a great manager but is not necessarily great on the phone. For this reason, you want to make sure that people answering the phone are qualified to do so and can do a great job.
A person that answers the phone and deals with your customers and prospects needs to be able to keep a positive attitude. People that are calling your business need to feel welcome and appreciated.
The size of your company doesn't matter and you can accomplish this goal even if your company is small. Many businesses are able to grow significantly and build a large client base because they started to pay a lot of attention to customer service and were doing a lot of things right even when they were small companies. A large business can also implement the right systems to make clients feel special. Companies such as Zappos and American Express are examples of such businesses.
4. Analyze Your Data and Create Scripts to Get the Most Out of Your Inbound Call Marketing
When you start answering your phone calls, you will inevitably notice that some of your phone representatives are better than others. Some phone calls will be taking longer and some are going to be very short. Your goal at this stage is to analyze the data to get insights about your business and to serve your customers better. One of the ways you can do so is by creating scripts. Observe and record your best performers, notice how they talk to your customers and what they do and teach others to do the same.