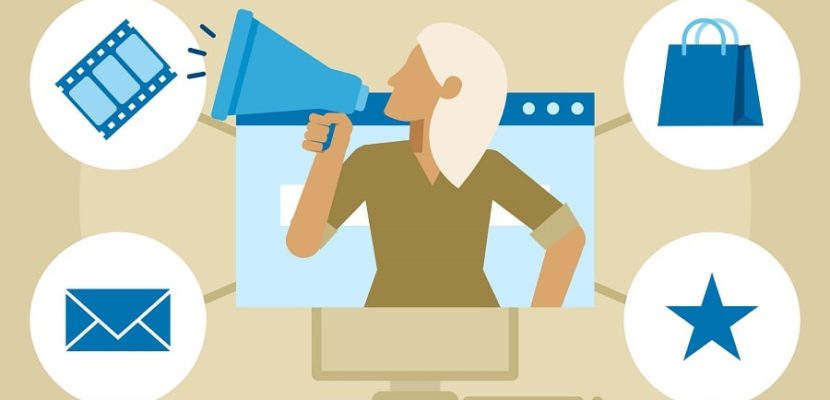 Marketing
Market Your Wellness Brand in 4 Steps
Mark Edwards ·
0 Comments ·
September 21, 2021
If you run a health and wellness brand you'll know that it's a fiercely competitive industry. What you need to do is to develop an amazing marketing strategy, and work on improving your efforts over time. There are so many marketing options available to health and wellness brands, so let's take a look.
Video Marketing
Video marketing is a fantastic way to get your health and wellness brand off the ground. It's a great way to boost traffic and conversions. Data from Explain Ninja suggested that, 'video gives a 157% organic traffic increase from search engine results pages.' Additionally, 'The conversion rate for websites that use videos is on average 4.8% more, in comparison to 2.9% for the websites that avoid videos.'
Your wellness brand has lots of different options for video marketing. For example, you might create tutorials, or explainer videos? You might livestream to discuss an industry topic, or use a webinar to lead an online event? When you use video marketing you can get creative, build a rapport, and encourage plenty of shares.
Influencer Marketing
Influencer marketing is a fantastic way to market a wellness business, and there are plenty of wellbeing influencers to choose from. Businesses can search for influencers using platforms such as BuzzSumo and Upfluence. There are so many benefits to creating an influencer marketing campaign:
According to research from Neal Schaffer, a study showed that, 'influencer marketing achieved 11x the ROI than banner ads influencer marketing achieved 11x the ROI than banner ads.'
With the right influencer marketing campaign you can boost conversions and increase your customer base.
It's a fantastic way to generate engagement and boost brand awareness.
A great way to build credibility and trust.
Your customers already look to social media for wellness content.
Offer Educational Content
Marketing a wellness brand is all about offering educational content. You'll need to help your customers learn about your products, and other wellness related topics. A unique blog is a fantastic marketing tool. When you teach your customers new things you'll build both trust and loyalty. Providing SEO optimized content will help you to widen your reach online.
Run Competitions
A competition is a fantastic way to get customers excited about your products. Use social media to promote your giveaway, and encourage users to tag their friends. A contest is a fantastic way to generate a buzz, and entice new consumers.
Helping Your Brand to Succeed
Marketing is incredibly important, but if you're going to create a hype you need quality products to back it up! If you're creating health supplements you'll need the very best equipment whether it's a Capsule Filler, or high-quality ingredients. Maybe your product is a fitness app? If so you'll need fantastic content to help you stand out from similar products. To ensure success ongoing, keep on monitoring your performance over time.
Use these five steps to market your small business, and help your wellness brand to reach its true potential. With the right marketing hacks you'll stand out against your competitors.