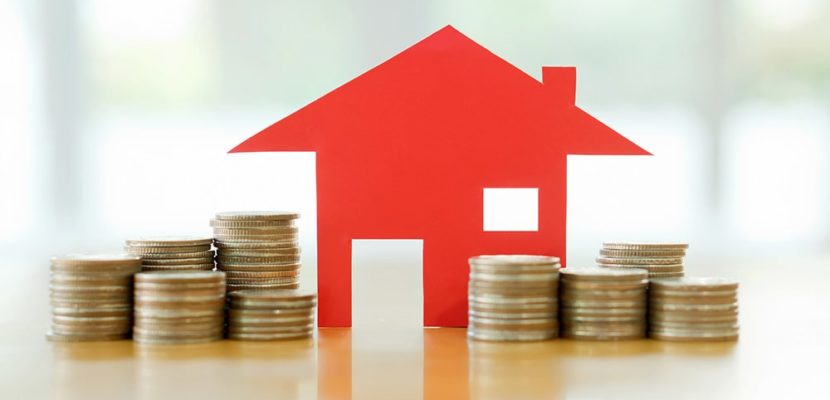 Real Estate
How to Increase the Value of Your Home
Mark Edwards ·
0 Comments ·
February 9, 2021
Whether you are looking to sell your home or increase its value and features for you to enjoy for a few more years, home improvements are always beneficial. Adding new features, upgrading your interior, and refreshing your exterior are simple and effective ways to increase your home's value.
Not only will new and upgraded features boost the value of your home, but they will increase its curb appeal to help it sell quicker and smoother. For more on how to increase the value of your home, keep reading.
Regulate Air Flow
Ensuring your home has a regulated airflow system will improve the freshness, smell, and cleanliness of your home. It will also help manage temperature, remove impurities, and prevent mold to create a more pleasant and safe breathing environment.
If you are looking to improve your air quality, look for more details and services on https://www.ductz.com/north-alexandria-central-fairfax/. Good airflow will make your home more appealing to future buyers and a more comfortable environment for you to live in before you sell. You will most probably be able to save on energy bills, as there will be less need for heating or air-conditioning, which will be a great selling point. A fresh and pleasant interior will encourage the buyer to purchase the home for the requested price.
Enhance Your Space
No matter if your home is big or small, enhancing your floor space will make the rooms appear and feel bigger. Decluttering your home and making more room for essentials furnishings or room for activities is an easy and cost-effective way to maximize your floor space.
If you have money to invest and want to increase the value of your home considerably, you could extend your home or make rooms larger with the help of an architect. The number of rooms in a property has a big impact on its value, so adding rooms or more floors will usually add to the sale price.
Maximize Lighting
Optimize the amount of light your home receives by installing large windows and moving furniture out of the way of the current windows. The more light that enters the home, the fresher and cleaner it will feel. It will also help with regulating the temperature of your home, which will mean less need for heating and air conditioning. Again, this reduces the cost of energy bills, which is a huge selling point to increase the value of your home.
Rewiring and Replumbing
Updating services, such as wiring and plumbing, is a disruptive job and will involve lifting floors and chasing out plaster, so it's essential to complete the work before making any cosmetic improvements when looking at ways to add value to your home. Updating the electrics may be essential if the house has not been rewired for some years. You should be able to tell by looking by the meter if there is an old fuse box; you probably need to rewire the house and install a modern consumer. Adding extra sockets can also add value to your home as they are convenient and align with the future of modern technology.
Old pipework can get very furred up, leading to poor hot and cold flow, knocking or rattling sounds, and other noises at worst, which can lead to burst pipes. Consider a pressurized plumbing system, rather than gravity fed, as it eliminates the need for a header tank, thus freeing up space, and ensures good pressure on both the hot and cold supplies.
Refresh the Garden
Your home is more than just the interior. Look after your exterior by sprucing up the garden. Ensuring it is well-kept is key. Also adding any new features such as a patio, seating area, or flowers will make the space more inviting. Buyers will be impressed with gardens that are functional and do not need much work doing to them. If you have a large space, it's worth looking into a professional land clearing company who can convert leftover vegetation in a foresty area into an envionmentally-friendly top layer of ground covering. Not only does it negate the need for big machines, but it also encourages native plant growth and stabilizes the ground aswell as making it look a lot more attractive for prospective buyers than tons of overgrowth and debris.
Install Energy-Efficient Features
Solar panels are a great investment and can certainly help increase the value of your home, especially in today's eco-conscious world. Even though we get a lot of rain, there is still a significant amount of energy that we can get from the sun and turn into free electricity at home.
Generating electricity and energy from solar panels will also reduce the cost of your monthly bills, which will be great to tell potential buyers. If you can lower their monthly bills when they move in, they will be impressed.
Repair or Reseal the Driveway
One of the first things a prospective buyer sees upon turning into your driveway is the driveway. Contact an Asphalt Paving Contractor to assess your needs for a repair or reseal. Showing the future owners of your home the care you take for all areas of the property, including the driveway, will ensure them that you have done a great job securing their future – and your sale.
Selling Your House
When you finally decide to sell your home, how you advertise it matters. You can use creative display signs from the internet. Ensure you check them out before settling on any deal.
When using a creative display sign, you must add short but specific text. For example, you should add the name of your city and state or zip code so that people who are within a 25-mile radius can see it. If there is a creative display sign for sale at the exact moment as yours, it will pull attention from potential buyers.
Some people may want to know the price of your home. It would help if you used a sign that can reveal these details to them. In addition, homeowners who are selling their houses must have good signage so that real estate agents, neighbors, and buyers will know the existence of their home for sale.
Creative display signs should be in conspicuous places where there is a lot of traffic. The more people who can see it, the higher chances you have of selling your house. Placing these signs in busy intersections is a good idea so that people will have time to read what it says. Ensure you use the best way to get your house up on the market.