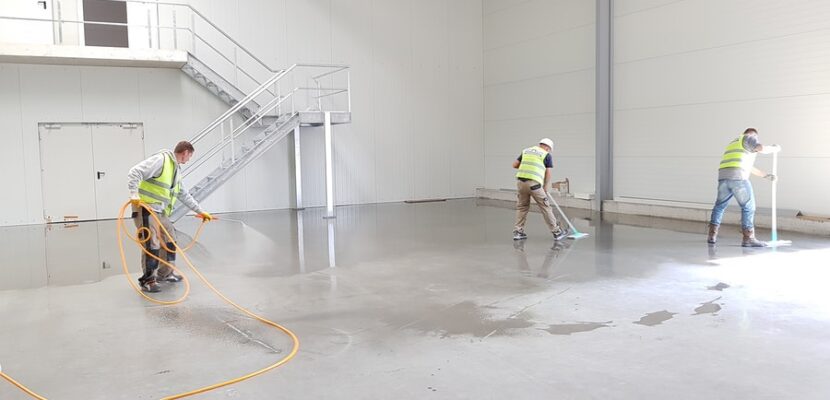 Business
Is Your Flooring Fit for Your Business?
Mark Edwards ·
0 Comments ·
March 29, 2022
When furnishing your business premises, an important element to consider is the flooring. The flooring can play a big part in the safety, image and maintenance of your business. There are many different types of flooring that you can choose from, each of which can have a different purpose. This post compares the most common types of flooring and their commercial pros and cons. 
Carpet
Carpets are soft and warm and provide good sound insulation. They're most common in offices where they can provide a cozy feel. Carpets can get dirty and stained easily, and therefore are not suitable for workplaces that receive heavy footfall or that are prone to frequent spillages. Investing in regular carpet cleaning will help to extend the life of your workplace carpet. 
Laminate Wood
Laminate wood is much easier to clean than carpet and can provide a sophisticated look. It's most common in stores and offices. Certain chemicals and heavy objects may still cause damage to laminate flooring, so you may still want to avoid it in places like factories or workshops. Laminate wood can also be quite noisy underfoot, which is something to consider in high traffic areas. 
Vinyl
Vinyl has a lot going for it. It's very easy to clean and durable, often being able to handle heavy footfall and chemical spillages without getting permanently damaged. It absorbs sound well too. On top of this, it's also cheaper than carpet or laminate wood. Vinyl can be designed to replicate tiles or laminate. That said, it doesn't quite have the same luxury appearance as either – you're better off opting for the real thing if you're trying to impress clients. 
Stone Tiles
Stone tiles are easy to clean and incredibly durable. They can also give a workplace a sophisticated look – they can be great for making an office lobby or restaurant. Stone tiles can be very echoey and cold, and so may not be suitable for office spaces. They're also quite expensive compared to other flooring options (although some types of stone are cheaper than others).
Concrete
Concrete provides a hard and durable surface. In workplaces where there's a high risk of spillages or heavy objects falling, concrete can be a great solution as it won't get damaged. When sealed, it can be very easy to clean. Concrete can have quite a dull look, although you can hire an industrial painter to brighten it up. It can also be polished to provide a sophisticated look. Concrete may not be suitable for offices and stores as it can be quite uncomfortable underfoot and hard to fall on. 
Rubber
Rubber floors are easy to clean and provide great grip compared to stone floors. They're popular in gyms, but also factories, schools, offices and warehouses. There are companies that can custom-make rubber flooring to fit any floor space, however installation in large spaces can be time-consuming and potentially costly (rubber tiles are cheaper and easier to install). Rubber also has a smell to it that may put some people off.