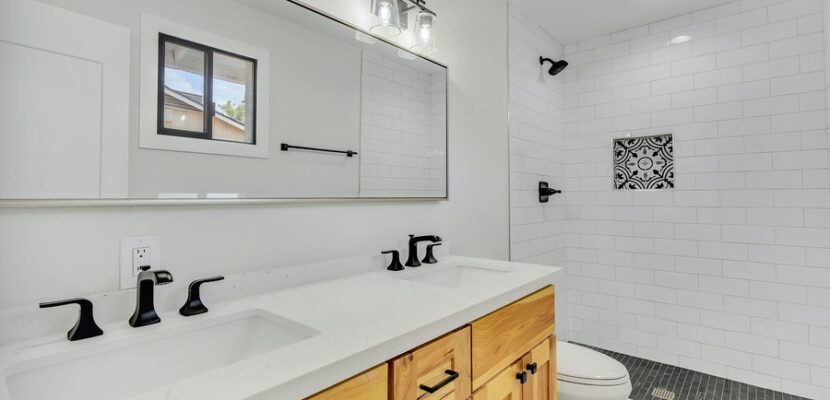 Lifestyle
4 Crucial Considerations Before Starting Your Bathroom Renovations
Mark Edwards ·
0 Comments ·
July 27, 2022
Are you considering renovating your bathroom? If so, there are a few things you need to take into account before you get started. The first step is to decide what type of renovation you want. For example, do you want to update the look of your bathroom, or are you looking for more functionality? Once you have a general idea of what you want, it's time to start planning the details. Here are four crucial considerations to keep in mind before starting your bathroom renovations!
Start by Determining Your Available Budget
You first need to figure out how much money you have available to spend on your bathroom renovation. This will help narrow your options and ensure you stay within your budget. If you're working with a limited budget, there are still plenty of ways to update your bathroom without breaking the bank. For example, you can install new fixtures or paint the walls to give the space a fresh look. If you have a larger budget, you can consider more extensive renovations such as adding new tile or installing a new tub. No matter your budget, there are plenty of ways to renovate your bathroom on a budget!
Find Some Inspiration to Work From
Once you have a general idea of what you want to do with your bathroom, it's time to start looking for some inspiration. There are many sources of inspiration, from magazines and websites to Pinterest and Instagram. If you're stuck, try searching for "bathroom renovation ideas" online or flipping through a few design magazines. Once you find some inspiration, you can start planning your bathroom renovation!
Make a List of Must-Haves
Before starting your renovation, you must make a list of must-haves. This will help you focus on the most critical elements of your renovation and ensure that you don't forget anything important. For example, if you're renovating your bathroom to be more functional, you may want to consider adding additional storage or making the space wheelchair accessible. On the other hand, if you're focused on aesthetics, you may want to install new tiles or update the fixtures from plumbersstock.com. Whatever your priorities are, write them down so you can refer back to them during your renovation!
Work With a Professional
Once you have a general plan for your renovation, it's time to start working with a professional. A good contractor can help you bring your vision to life and ensure your renovation goes smoothly. If you're unsure where to start, try asking for recommendations from friends or family or searching for contractors online. Once you've found a few potential contractors, be sure to interview them and ask about their experience with bathroom renovations. Working with a professional makes you confident that your bathroom renovation will turn out precisely the way you want it!
You need to keep a few things in mind before starting your bathroom renovations. First, start by determining your budget. Then, find some inspiration to work from and make a list of must-haves. Finally, work with a professional to bring your vision to life! By following these steps, you can be sure your bathroom renovation will succeed!