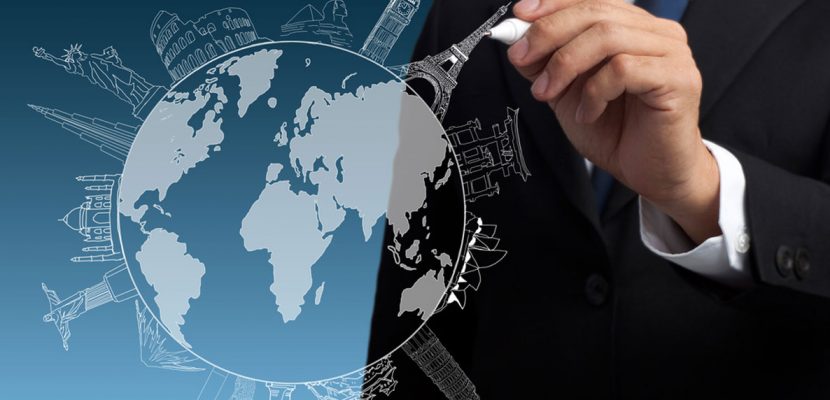 Business
Things to Consider Before Taking Your Business International
Mark Edwards ·
0 Comments ·
March 6, 2018
Taking your business international is a clear step in your progress and an incredibly exciting move. Not only does it show that your business is flourishing, but also exemplifies your flexibility and adaptability. However, going international may not be as simple as you think.
Here are just a couple of things to think about.
Getting Your Paperwork in Order
Being able to trade within different countries and internationally will first require that you understand all the laws and procedures in place including things like tax. You should also start learning which questions you should be asking such as, what is a DUNS number?
There are a lot of areas that you will need to get some advice on, to ensure that you are fully prepared for your new venture. The best place to start is Gov.uk where you can find plenty of information about doing business abroad and all the different rules you will need to observe. You should also seek a local advisory service in the country you plan to operate in to help you sort out that paperwork too.
Appointing the Right Director
Running an office in another country means that you will need a director to run operations there, or here while you are away. Choosing the right person to do this role, and essentially to become your partner will take a lot of trust but there are a few things you can do to prepare you both for the transition.
Start by allowing your new partner a few days to run the current office so that they can get a feel for what you do and how best to manage such a large operation. However, do be aware that the culture of your home office and the culture of the office you are about to open will necessarily be quite different. This is because different countries tend to have different working cultures and fitting in will be crucial to your success and the happiness of your employees.
The right director will be able to mediate between the culture you have created within your business and the culture that you are incorporating. This is important because to be truly international, you need to demonstrate that your business can adapt and provide for people all over the world, not just a small corner of it.
Timing and Investing
Going into international business will always be a risk but you need to figure out when the best time for your business will be and then invest just the right amount in order to succeed. This might sound a lot like gambling, and indeed it is to an extent, but you can do a lot of research to figure out the best method for you.
Start by researching the location you plan to open your new office in. What is the culture like here? What do people want from your business and can you adapt to those needs? Are there offices here that you could just move into? What are the prices like? Will you be renting or buying your business premises?
All of these questions – and plenty more – should give you both a big picture of the location as well as the smaller, more detailed view of whether this particular market is ready for you and if you are ready for them! The more research you can do before you make your decision, the more likely you will know whether you will be successful or not.
But you should also consider the effects of your expansion on your current location. Will a strain be put on your current staff while you prepare to move? Will some of your current staff have to relocate, even temporarily, to promote the new office? How are you going to handle recruitment? Most of your staff will be pleased that your business is growing and this is a hugely exciting time for everyone, but you should consider the implications it might have on everyone, even those who aren't directly involved.
Good Luck and Optimism
Opening an international office is a great step to take and though this article is mainly about asking questions, over the next few weeks and months, you will need to do a lot of research and problem solving to get to where you want to go. Over this period, it might feel easier to give up and try something new instead, and while that might not be a bad option, there is just one more thing to think about: all business owners and entrepreneurs are optimists.
So, good luck! You can do it!