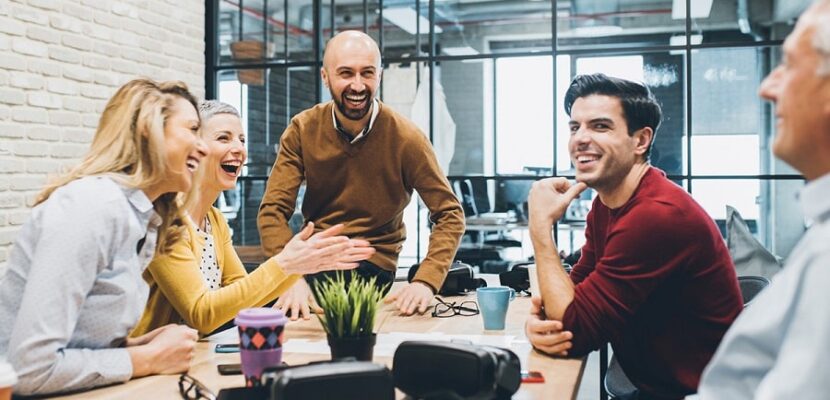 Management
Build a Better Working Environment for Your Employees
Mark Edwards ·
0 Comments ·
July 14, 2021
Employees hold the key to success for every modern business. Consequently, then, going the extra mile to support them is the best way to upgrade your operations. After all, they will set the tone for productivity, customer experiences, and profitability.
When you are confident about the strength of your team, life as an entrepreneur becomes far simpler. Here are five steps that will help your employees to help you in style.
#1: Invest In the Right Facilities
Even the very best workers can only achieve what the facilities and surroundings allow them to. You invested time and money into finding the best candidates. So, it would be a shame to strangle their creativity or productivity in this way. As well as the machinery, you need to check that the power systems are in place. Experts at Caslec Electrical Services can transform your commercial settings for the modern age. When supported by the best software solutions too, greater success is assured.
#2: Master Interior Design
Interior design isn't only important for building the perfect home environment. Commercial workspaces require great attention too. A brighter, less cramped, and pleasant space can alter employee mindsets as well as client opinions. Experts at Axiom Workspaces can help develop the perfect office space to keep your staff members in a better mood. The right spaces should promote positivity and encourage workers to take pride in the company. Stop overlooking the power of influential settings and your team will see the rewards.
#3: Show That You Care
The best employees should be self-motivated. Still, entrepreneurs who can establish trust and popularity will give workers an extra incentive to perform. Make them feel valued as people by offering suitable perks and you should see a change in their mindsets. Further steps can include simply asking them how they are, or praising them for good work. If possible, introducing versatility through work from home options or flexitime holidays can aid the cause. Show respect to them, and they will return the favour.
#4: Stamp Out Colleague Animosity
While the employer-employee relationship is important, you must not ignore other workers. Most employees will see their colleagues far more frequently than you, which is why the atmosphere within the team is vital. Stamping out workplace bullying and power plays should be at the top of the agenda. Meanwhile, away days and activities focused on developing team unity are highly advised. Happy staff members are far more productive. They are also less likely to encounter issues caused by communication and collaboration.
#5: Focus on Safety
It's almost impossible for a worker to give their best performance if they are focused on potential vulnerabilities. Removing distractions through increased security and safety should be a priority at all times. Creating a safe work setting may involve CCTV cameras, access entry points, safety tools, and cybersecurity. Prevention is always the best form of protection but you should also have safety tools in place for quick responses in case of an emergency. If nothing else, it'll offer peace of mind.