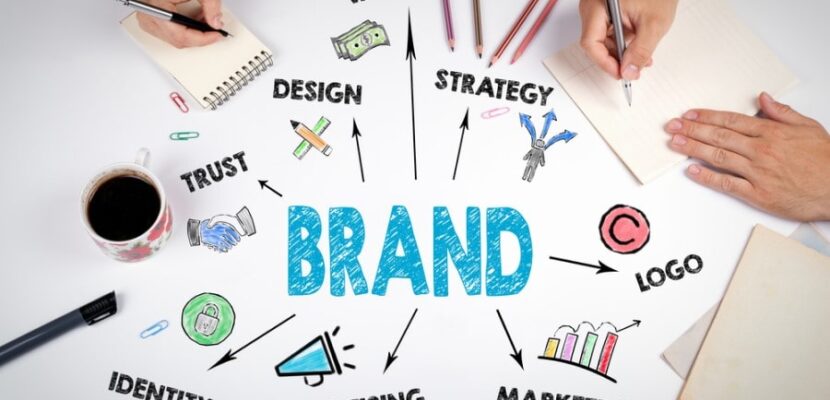 Marketing
9 Key Branding Trends to Watch in 2022
Mark Edwards ·
0 Comments ·
December 19, 2021
If you want to build a successful company what you need is a brand that stands out. Every year there are new branding trends, and keeping up with these trends will help you to take your company to new heights. Let's make a start with 9 key branding trends for the year 2022.
#1: Immersive Branding
In 2022 we can expect to see plenty of immersive branding experiences. Immersive experiences are intended to invite your audience into your world. The concept is to drive engagement, encourage interaction, and seek to establish a connection. There are lots of different ways that your brand can create an immersive branding experience, including:
Virtual reality – using virtual reality brands can offer exciting experiences for their audiences. VR experiences are a fantastic way to help your brand stand out.
Live events – live events can help you to deliver an immersive branding experience. Live storytelling is a great way to tell the story of your brand, and engage your audience.
#2: Inclusivity
Businesses have a responsibility to ensure that their brands are inclusive. Unless you create an inclusive brand you could find yourself damaging your reputation. If you need any ideas and guidance it can be a good idea to gather audience feedback. Your audience can give you plenty of insights about inclusivity, and you can use these insights to make key improvements.
#3: Activism in Branding
In the new year, we can expect to see a growing number of activist brands. Businesses are starting to focus on CSR when developing their branding strategies. There are many different ways that you can include activism as part of your brand persona. Here are a few general ideas:
Advocate for social justice, and support charity organizations where possible.
Use your products to help consumers make eco-friendly choices.
Share examples of your philanthropy on social media.
Your values and messaging should include diversity and inclusion.
Teach your audience about various social justice issues.
#4: Focus on Influencer Branding
If you're not already working with influencers, make 2022 the year that you change this. Influencers can help you to shape your brand, and grow your audience. When you find the right influencers to work with, these people become an important part of your brand. Working with influencers can help you in many different ways including:
Influencers can help you to improve your brand messaging.
Influencers can create content to help you tell your brand story.
These collaborations can drive customer loyalty.
#5: Humanized Brands
If you want to create a relatable brand you've got to focus on humanizing your brand. Consumers can find it difficult to trust corporations, but if you humanize your persona, it's far easier to engage your audience. When you humanize your brand you can establish a deeper connection with your consumers, and generate trust. If you're looking to build an authentic brand, the best thing to do is to work with a Creative Agency. There are plenty of ways that you can humanize your brand, including:
Take your audience behind the scenes, give them the chance to get to know your employees.
Use storytelling to show what your brand is all about.
Offer lots of educational content.
Use a podcast to bring your audience into the world of your brand.
#6: Customer-Driven Brands
If you want to take your brand to the next level you've got to focus on your customers. One study from Bulbshare demonstrated that '77% of shoppers prefer brands that collaborate with them,' (Finance Review Online, 2021). When you involve customers in the creative process, you'll boost brand loyalty at the same time. There are plenty of benefits of collaborating with your customers including:
Collaborating with your customers is a great way to improve the quality of your products.
Involving your customers can help you to build a sense of community.
Customer feedback can help you to gather plenty of useful insights.
Collaborating with consumers can help you to add extra value to your products.
#7: Data-Based Brand Storytelling
In 2022 brands will be using data to improve their storytelling. According to Aum Core, 'data-driven storytelling leverages the growing availability of data sets to analyze and uncover new angles on stories.' Brands no longer have to use guesswork to create content. With the help of data, brands can create stories and content that they know their consumers will love.
Improving your content is one of the best ways to drive engagement. With the help of data, brands can enhance the relationships with target customers, finding deeper ways to connect. When you create compelling stories you can draw in your customers, and build your brand community.
#8: Brand Memes
According to Forbes, an increasing number of companies are using branded memes. Memes can help companies to engage new audiences, show a sense of humor, and respond to current events. If you create a meme that your audience loves, you'll get plenty of interaction, and widen your reach. There are many benefits of using branded memes including:
Memes are simple to create.
Can help you to boost engagement on social media.
A great way to be original and get creative.
Brands can use memes to show their personality.
Memes are a great way to improve your marketing.
#9: Use Customer Stories
Many companies are using customer stories, as part of their branding and marketing efforts. When you use customer stories you'll instantly give your brand a community feel. Modern branding is all about authenticity, people don't want glossy and faceless brands, they want companies that are down to earth. User-generated content can help you to involve your customers in the experience of your brand. To collect plenty of UGC it can help to provide your consumers with an incentive.
As you can see, 2022 is going to be a great year for branding. When you pay attention to the latest trends, it's much easier to take your brand to new heights. The beginning of the year is a great time to rework your brand strategy. Set yourself a few branding goals and start working towards these.