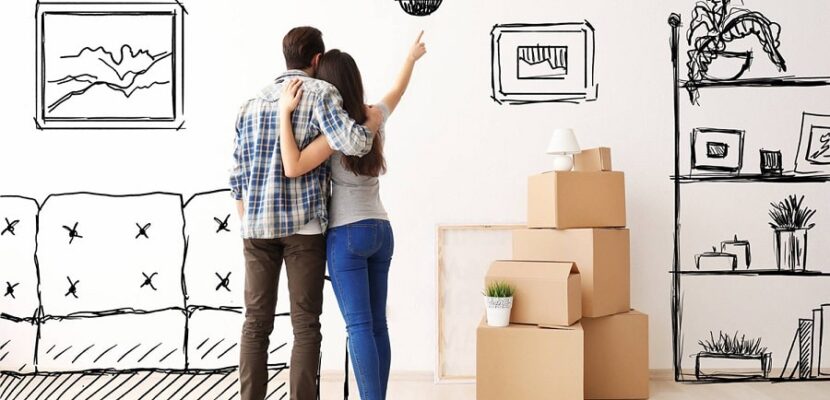 Real Estate
Step Onto the Ladder: Getting Your Life as a Homeowner off on the Right Foot
Mark Edwards ·
0 Comments ·
December 7, 2020
Buying your first home is undoubtedly one of the biggest and most exciting moments in your life. However, the impact it will have on your financial future cannot be ignored. When you start the new chapter in a winning fashion, it will set the foundation for years of success.
Good organizational skills and planning are essential, not least because this is a costly process. Here are five key areas where you can save funds and build confidence.
Get the Right Mortgage
Perhaps the most crucial step towards starting homeownership on the front foot is to get the right mortgage. Even a 0.1% interest saving can make a world of difference over the course of a 25-year mortgage. Therefore, you need to analyse the various mortgage products available as well as the various lenders. Aside from the monthly repayments and APRs, you should check any late payment or early settlement fees. Only then can you make a truly calculated decision.
Carry Out a Thorough Survey
Property surveys are just one of several costs that you'll encounter in the months leading up to the big move. While it may be tempting to choose the cheapest survey option, it is highly advised that you pick a more extensive analysis. If significant problems are detected, it could save you from buying a nightmare property. Even if the home is in good health, it's unlikely to be perfect. When the experts uncover the little jobs that you will need to complete, you can use this info to negotiate a cheaper price.
Prepare for Moving Day
Relocating your possessions to a new home is a surprisingly expensive job. Thankfully, you can save a lot of money by taking the DIY approach. A van hire will save you hundreds of dollars. While it may take a couple of hours to load and unload the van, the fact is that you would need to take the day off anyway. So, you may as well cut your costs in the process. Meanwhile, ensuring that you are organised regarding any services needed on day one can save time, money, and hassle.
Upgrade Home Efficiency
While there are many aesthetic upgrades that must be considered, your first job is to think about function. A new boiler, double glazing, or water-saving toilet might not sound too exciting. However, they are jobs that will save money and the planet. Therefore, they will strengthen your love of the home with instant results. The fact is that you will need to update the interior design after the functional jobs are finished. So, it makes logistical sense to prioritise the practical tasks first.
Analyse Spending
Finally, moving home is the perfect chance to adopt new lifestyle trends. Given that you will need to change service providers in a range of subscriptions, it's best to run price comparisons. Moreover, you should review how much data you actually use. Whether losing unnecessary TV channels, iPhone data, or insurance services doesn't matter. Every saving will ease the burden of managing your first home. If nothing else, it'll help you afford the updates and upgrade projects to follow.