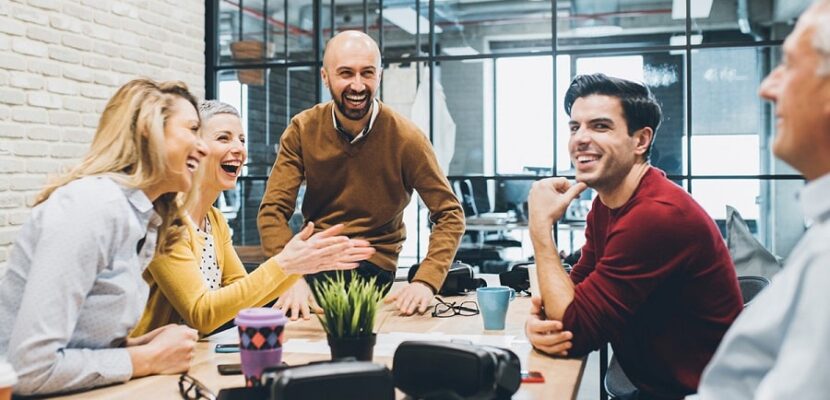 Management
Cultivating a Happier Work Environment for Your Team
Mark Edwards ·
0 Comments ·
February 17, 2022
Your employees deserve to feel supported, uplifted and fulfilled during their working life at your company. As the manager or owner of the business it is your responsibility to provide them with the due care and attention they need in order to thrive in your work environment.
When it comes to empowering your employees, there are a number of different strategies you can adopt, many of which will act as a catalyst for significant changes in your workforce. Here are a few ideas that you may want to include in your plans towards cultivating a happier work environment for your team.
Invest in Training and Development
When you take the time to invest in training and development for your employees, they will feel valued and understood by their higher management. Depending on the type of industry you're working in, you may want to research some of the best courses you can enroll your employees in. For example, IT teams can often find that the prince2 foundation course is ideal to help employees apply the practice to their processes. When it comes to streamlining a company's strategies a course like this one can help a team head towards a more cohesive structure and direction.
Offer Rewards and Recognition
Your employees deserve to be rewarded and recognized for exceptional contributions to your business. Whether they have worked particularly hard towards a project, or they have gone above and beyond in the workplace, you need a rewards scheme that provides them with adequate praise for everything they have achieved. There are a number of schemes you could choose from, such as offering high street vouchers, overtime payments or additional holiday days to compensate your employees who are deserving of the reward.
Improve Progression Prospects
When an employee is aware of their career prospects, it provides them with higher levels of motivation because they have something to aim towards. Depending on the type of structure your business currently has, you may need to rejig things so that you are offering more opportunities to your team members. Improving the progression prospects for your employees is the ultimate way to keep them motivated, on board and productive in their line of work.
Try Flexible Working
There are a number of benefits when it comes to flexible working, so this is certainly something that could help to improve the overall working environment of your team. Offering flexible hours or home working could significantly improve the work life balance of your employees. This would then have a knock on effect on their motivation levels, and their overall happiness in your company. Carry out a survey across your current employees and see what type of flexibility they are looking for in their jobs; you may discover some interesting information during the process.
So if you want to cultivate a happier work environment for your team, now is the ideal time to make a change for the better. Whether you're investing in their training, development, rewards schemes and progression prospects, all of these changes will make a significant impact to your team and their motivation levels.