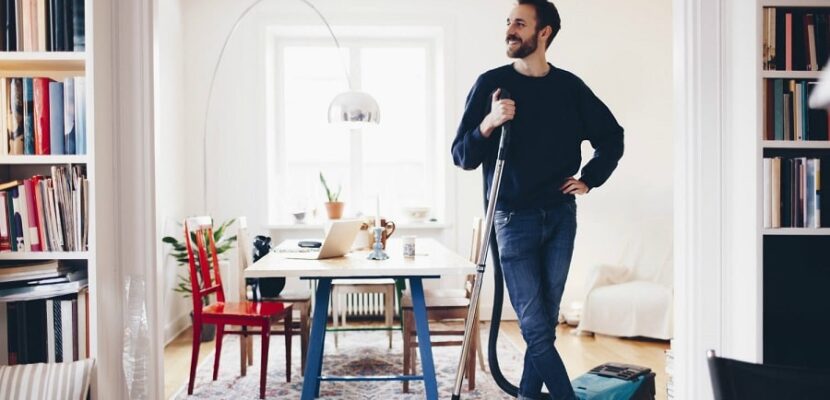 Lifestyle
Simple Ways to Spring Clean Your Home
Mark Edwards ·
0 Comments ·
February 11, 2022
With winter finally starting to ease its grip, the time for spring cleaning will soon be upon us. But how do you start such a project in your own home? Thankfully it couldn't be easier to begin, as this guide contains everything that you need to know to master the art of spring cleaning in no time at all. So, if you're interested in finding out more, then read on!
Begin With a Thorough Declutter
First and foremost, you need to begin your journey by performing a thorough declutter of your home so that you can lay the best foundations to make cleaning as easy as possible. Having pile after pile of unnecessary junk is sure to add hours onto your spring cleaning time, as you'll have to provide each piece with attention to remove dust and debris. The easiest way to trigger a thorough declutter is by investing in bin hire, as having access to your own skip allows you to throw away a considerable volume of junk without any stress or struggle. Don't be afraid to get rid of your old items, especially if they haven't been used or loved in a long time. If you think that there's still more life left in your old items, then instead of throwing them in the skip you could choose to sell them. The money that you make can be reinvested into some quality cleaning products to help transform your home, so it's totally worth a shot if you think you have anything valuable that no longer serves a purpose. Once you've been able to perform a thorough declutter, you'll be able to clean and utilize every inch of space inside your home with ease.
Make a Plan of Action
Making a plan of action can help to make your spring clean far more manageable, so there's no time like the present to start jotting down your housekeeping responsibilities so that you can create the most suitable plan for your unique needs. It's best to tackle one room at a time, so be sure to dedicate yourself to one specific space rather than trying to vacuum your entire home in one session. Your plan should include a few basic yet unique steps to follow in each room, as your bathroom needs a different cleaning process than your bedroom and it's important that you can recognise this. It's a good idea to write a time frame suggestion at the side of each task, as this way you can make sure that you aren't spending too much or too little time on one task.
It's never been easier to spring clean your home when you can take the time to utilize some of the excellent ideas that have been carefully detailed above, so what are you waiting for? Get out there and transform your property today by performing a thorough declutter while creating a housekeeping plan of action to guide you through the process with confidence.