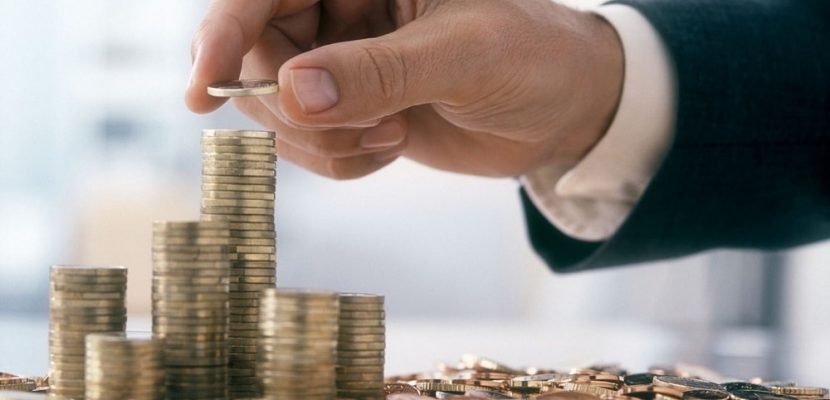 Personal Finance
10 Different Ways You Can Make More Money This Year
Mark Edwards ·
0 Comments ·
February 13, 2023
Making money is a necessity for many of us, and it's always nice to have some extra cash coming in. But sometimes, we don't always make the money that we really need to. It could be that your salary is much lower than you want it to be and you need some support with paying your bills. Or maybe you have debts and you'd like to be able to pay them off sooner rather than later. When this is the case, you'll find that turning to additional money-making endeavors can be just what you need. Yet, how can you make that happen?
It's safe to say that, knowing how to make more money isn't always easy. If it were, we'd all be doing it. However, with that being said, it's also important to note that it's not impossible to do. It's only easy when you know how. From getting a second job, to starting a side hustle, to investing the money that you do have, you always have options. But this is only the tip of the iceberg.
So in this blog post, we're going to explore ten creative ways you can make more money this year without having to break the bank!
1. Become an Online Tutor
If you're good at certain subjects, why not offer tutoring sessions online? You could even consider becoming an online tutor and offering group sessions or one-on-one help with homework assignments and studying. You can fit this in at a time that works for you for some extra cash when needed!
2. Start Freelancing
If you have marketable skills such as writing, design, coding, or teaching, consider freelancing on sites like Upwork or Fiverr. You can choose when and where you work and set your own rates. If you really love it, you can then start pitching your services full-time! Who knows, this could even become a brand-new career for you.
Not many people realize – but freelancing is a term that covers a whole variety of different things. If you don't feel like you have a service to offer, there are other freelancing jobs that you can do, such as blogging. Blogging is a great way to get started as a freelancer, as you are your own client! You don't need to worry about anyone else. You can set your own topics to write about and choose when you want to work on them. It can also be a great way to utilize search engine optimization for your freelance business if you don't want blogging to be your main source of income. What makes it so great is how versatile it is. Blogging has grown exponentially over the years and is still a successful freelancing route today. All you need to do is learn how to start a blog, pick a subject, and off you go. 
3. Offer Graphic Design Services
Are you a graphic designer? Consider creating logos, mockups, website designs, social media graphics, and other types of digital art that businesses need help with. You could easily do this around a day job to be able to top up your income and earn some extra money too. Before you know it, you could even then decide to go it alone and turn your little side hustle into a big business that sees success for years to come!
4. Become an Amazon Seller
Did you know that anyone can become an Amazon seller? Just create an account, list your products for sale on the site (including used items), and start making money from home! It might be that you sell old things that you no longer need or that you make handcrafted items to sell! Plus, if you have a great idea for a book but don't want to go through the hassle of traditional publishing? Consider self-publishing on Kindle Direct Publishing instead! All you need is a computer and internet access—no special equipment required!
5. Participate in Focus Groups
Companies often pay people to participate in focus groups to get feedback about their products or services. You can find focus groups in your area by searching online or through Craigslist ads and so on. You may find that you can do a few of these a month to top up your cash and have more money in the bank!
6. Sell Your Photos Online
Do you take great photos? Selling them online is easy! There are tons of stock photo sites that will buy your images for use in marketing campaigns or other projects for businesses around the globe. You could easily head-on on the weekends to take some great snaps and sell them to photo sites ready to earn some more cash and supplement your income.
7. Give Investing a Go
Investing in stocks, shares, bonds, gold, and commodities is one of the most popular methods for building personal wealth. The reason for this is that it provides an opportunity to make returns on your money much faster than traditional savings accounts—so why not try this as a side hustle? You won't even need a ton to get started either. You could even find a reputable gold buyer to purchase your old gold too or when the rates go up. Plus, there's also the idea of day trading too. This does come with a much higher risk, but if you stick at it, start small, and learn as you go, you should find that it'll work for you.
8. Take Online Surveys
Taking surveys is another way to make some extra cash without leaving home! Many companies pay people to fill out surveys about their products or services or lifestyle habits—all from the comfort of your own home (or wherever else!). This is similar to the idea of participating in focus groups but you can just fill out the surveys in your own time. It could be perfect for when your find yourself with spare hours here and there!
9. Rent Out Space in Your Home
If you have extra space at home that isn't being used (like a spare bedroom or garage), consider renting it out on Airbnb or VRBO. You can rent it out for short-term stays so that travelers can take advantage of all the amenities your space has to offer without breaking the bank. You can even rent out spaces on your drive temporarily too—which is great if you live near a tourist attraction.
10. Become a Virtual Assistant
If you'd like to work from home but don't want to be stuck behind a computer all day long, consider becoming a virtual assistant instead! Virtual assistants provide administrative support remotely through email and chat systems while helping business owners stay organized and productive—without ever leaving their homes!
The Best (And Most Creative) Ways to Make More Money This Year
Making extra money doesn't have to be hard—all it takes is creativity and some hard work! With these ten creative ways to make more money this year, there's something here for everyone. It doesn't matter what skills you have or the budget you have to play with, you can turn to hand at any one of these options and see how it works out for you. So why not give one (or two!) of them a try today? Who knows—maybe this could be the start of something new for your financial future!