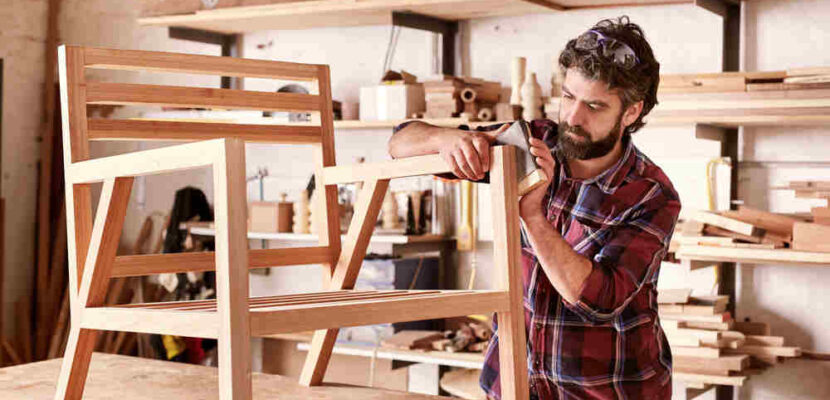 Business
Practical Tips for Starting a Carpentry Business
Mark Edwards ·
0 Comments ·
August 27, 2021
Carpenters are responsible for repairing, constructing and installing frameworks and strictures made primarily from wood and other materials. Moreover, they offer residential and commercial structures services, making them instrumental to any construction project. Perhaps you love to work with wood and want to make some money out of it.
In that case, you can start your carpentry business. However, you'd have to rely on contracts which can be pretty challenging when you're now starting. But with perseverance and expertise, you'd become a household name. That said, here's how to start your carpentry business.
Create Your Business Plan
It's essential to understand your business before venturing into it, making it necessary to create a business plan. It enables you to figure out your business specifics and discover ways to achieve your goals. Moreover, it clarifies your decision-making process and helps you secure funding for launching your venture. It's crucial to decide the target market, niche, and unique skills you wish to offer your clients. That said, be sure to include your business summary, company description and market analysis in the plan. You'd also want to have your financial projections, marketing strategy and service line to convince your potential investors.
Create and Register Your Brand
It would help to have a solid brand to convince customers to patronize your services. Therefore, it's prudent to decide on a business name, although this can be pretty challenging. You'd want a unique name that's catchy and can be associated with your services. After deciding on your business name, you have to register it and make it a legal entity. You can create a sole proprietorship, partnership, corporation or a limited liability company (LLC). By all means, trademark your brand and hire a professional to design a catchy logo for your business. It's also essential to purchase insurance to cushion you against unforeseen circumstances that can harm your finances.
Invest in Tools and Equipment
You need to acquire tools and equipment. However, it's best to invest in quality ones, as they are the lifeblood of your business. Moreover, carpentry can be challenging, and sub-standard tools will quickly get damaged and incur additional costs. Therefore, you need to patronize credible companies to ensure that your devices would not get in the way of your tasks. For instance, you can get proper cutting tools from companies like Meetyou Carbide for maximum efficiency. By all means, purchase hammers, nails and other tools to kick start your company.
Build Your Online Presence
While traditional marketing strategies are effective, you'd also want to leverage your online presence. Research shows that 78% of users conduct their product research online. Therefore, your business will build credibility quickly if you are known on the net. That said, it's crucial to create a company website and ensure that it's presentable and mobile-friendly. You can also use various social media platforms like Instagram, YouTube, Facebook, LinkedIn and TikTok, among others. Consequently, interact with your audience by posting images, blogs, video clips and helpful tips to maintain their wooden items. Giveaways and contests are also effective in building customer loyalty.