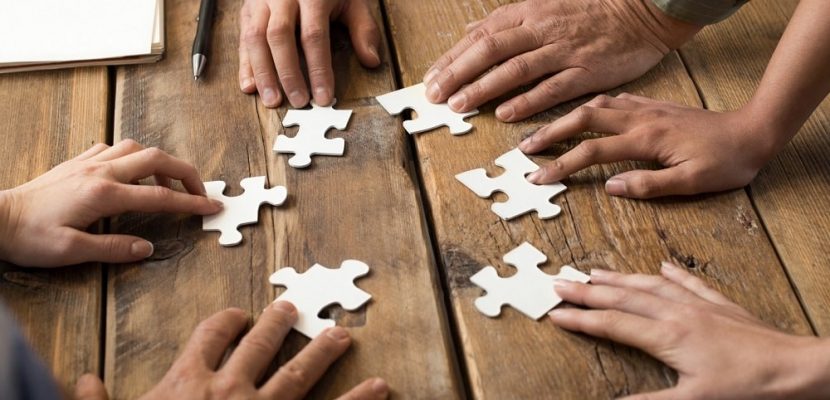 Business, Management
Teamwork Matters – Better Business Starts With Amazing Employees
Mark Edwards ·
0 Comments ·
May 8, 2018
You could have the best business idea in the world, but for it to do well and reach its best potential- you need the right staff on board. People that are hardworking and dedicated, these are the people who will be doing the daily tasks to keep things running as they should.
For this reason, hiring (and keeping) the best staff members possible should be high on your list of priorities as a business owner.  Here's how you can go about it.
Provide Excellent Employee Benefits
A competitive salary is a must and what will attract candidates to the role initially. But good employee benefits are what will make them stay, and feel valued within your company. You could offer things like health or life insurance, disability plans, along with pension and retirement packages. Depending on employees roles, you could offer things like company cars, smartphones and laptops too. These make their job easier and can also provide security and stability.
Create a Pleasant Office Space
When your workers spend in excess of eight hours a day in the office, it makes sense that a pleasant environment will help them to work harder. Bear in mind studies that have been done on the workplace, things like daylight boosts productivity levels and mood, so try positioning your desks close to windows for an easy way to take advantage. Using the colour blue has also been shown to be effective based on colour psychology, and plants can also create a sense of calm and boost productivity. You will of course need good equipment so staff can do their job properly- ergonomically designed desks and chairs, fast computers and a relaxing social area for breaks and before shifts.
Consider Team Building Activities
As well as working well individually, your staff need to be able to work together as a team too. Good communication and trust within the team are essential, and as the boss there are ways you can help to improve this. Start by employing people that have proven they work well in groups and teams, be sure to check up on references and speak to their previous employers about their past work efforts. On top of this, you can boost the team you have by arranging team building activities. These don't have to be a dull day of training, companies offer all kinds of fun days out for this now. How about booking an escape room, or a company that offers inflatable games and challenges? Even arranging the occasional paid- for company lunch or dinner can bring your team together.
Listen to What Your Workers Say
Always be available to listen to what your staff say to you. whether they approach you with praise, complaints or queries. When your workers feel that you are the kind of boss they can speak with, it builds trust. You're much more likely to find out about any problems in the business that you weren't aware of early on. When you're running things from the top, it's easy to miss anything from workplace bullying and harassment to theft and fraud. Being overly strict to your employees doesn't equate to better production- it actually reduces it due to the stress it can cause.