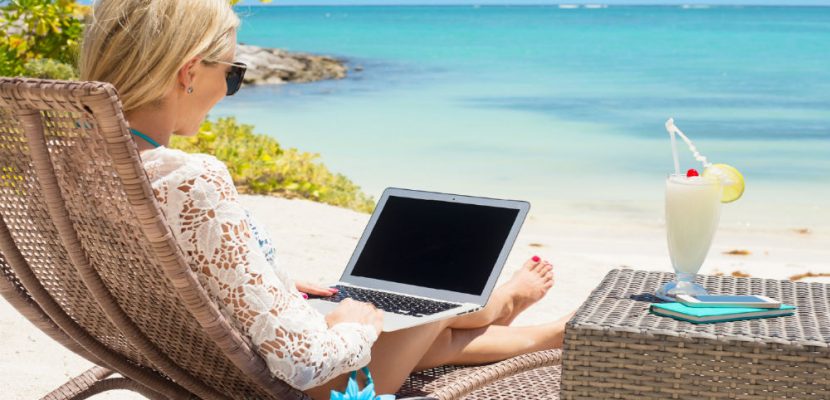 Career
Is Your Personality Type Suited to Remote Working?
Mark Edwards ·
0 Comments ·
November 22, 2017
Remote working usually means that you work for a company but rather than work in that company's offices or premises, you typically do the bulk of your work from home. You may also communicate with the rest of the team by whatever means is requested, be it email or conference calling for example.
As with all types of roles, remote working can have its good points, but it can also prove challenging in many ways.
The Advantages of Remote Working
There is no traveling involved – Even if you must make your way to the office once a week, you automatically cut down your commute to and from the company each day, saving time and money.
You can choose where you want to work from – If you 're going to mix it up, you can do a rota of home, coffee, shop, library and even the park if you chose to.
There are fewer interruptions as you aren't visible. Therefore, you won't be asked to perform many time-wasting tasks for others.
If you get the work done, you can usually set your own hours. If you work better in the morning, you can get up and start earlier or work later if preferred.
The Disadvantages of Remote Working
You miss the daily commute – Sometimes it's the only headspace that we get, with many choosing to take the train or bus and read or prepare for the day ahead.
You may not find yourself able to concentrate outside of your general office and struggle against distractions in the home.
The lack of social contact may see you lose inspiration if there aren't others to bounce your ideas off.
You may find yourself working unsocial hours if you choose to change your old workplace
Whether you make a success of the remote working route will entirely depend on how self-motivated you are as a person. It isn't always the best option for everybody. However, if it sounds of interest to you, why not see if you can currently implement it into your current job, thus seeing what all the fuss is about!