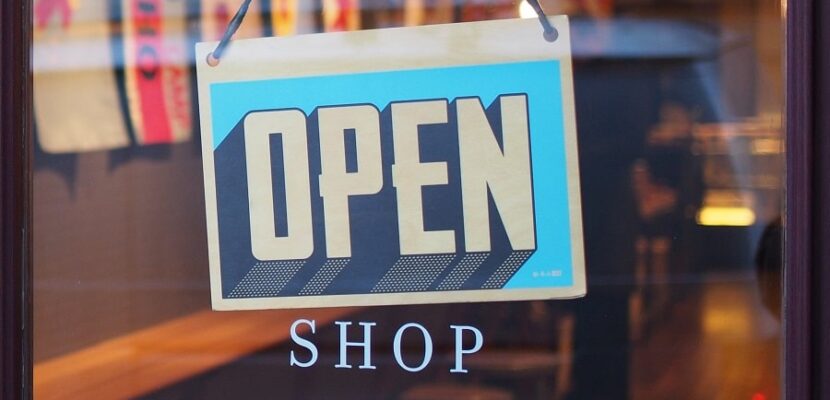 Business
10 Marketing Strategies For Brick And Mortar Businesses
Mark Edwards ·
0 Comments ·
May 4, 2022
One of the best ways for brick and mortar businesses to increase their brand awareness is to engage in strategic marketing campaigns. These can take many forms, such as digital ads, social media posts, partnerships with other brands or charities, etc. By investing in a variety of these marketing efforts, you can reach more customers and increase your visibility.
Here Are 10 Marketing Strategies To Consider
Partner with other businesses
Partner with other businesses in your area to cross-promote each other's products. You can reach a larger audience and expose both of your brands to new potential customers by working together.
Host events


Host special events that are designed to engage your customers and build excitement around your brand. Whether you hold an open house, host a customer appreciation party, or offer free product demonstrations, these events help build connections with your target audience and make them more likely to purchase from you in the future. In addition, to add more

razzle-dazzle

, make sure to promote your business from every angle by investing in banners, flyers, and signs.

Social media
Use social media to promote your brand and share content about what makes it unique and valuable for customers. This can include posting photos of your products or services, offering behind-the-scenes peeks at your operations, or simply sharing useful information and articles that are relevant to your target audience.
Email newsletters


Send out regular email newsletters to keep your customers informed about what's going on with your brand and remind them of the products and services you offer. This can include announcements about new promotions and deals, product updates, special events, or anything else you think is

relevant

.

Word-of-mouth promotions
Encourage word-of-mouth promotion by offering incentives for customers who refer their friends to your business. Whether you offer a discount on future purchases or a small gift card for each referral, this is a great way to drive traffic to your store and get more people interested.
Host exciting contests
Hold regular contests that give customers the chance to win prizes or special offers. This is a great way to get people excited about your brand and spread awareness of what you have to offer.
Optimize search engines


Create an optimized online presence for search engines so it's easier for potential customers to find your business when they're searching for related products or services. This can include ensuring that your website has

high-quality

, keyword-rich content and optimizing other online assets like social media profiles and blog posts.

Host workshops
Host workshops or classes that teach customers how to use your products in new and innovative ways. These events are a great way to build excitement around your brand while also increasing loyalty among current customers who attend.
Sponsor local events


Sponsor local events or causes that align with your brand's values. This helps you build positive associations with

your target

audience and make your brand seem more charitable and likable.

Partner with local media outlets
Get involved with local media outlets and pitch them story ideas that focus on your business or industry. This can be a great way to get some free publicity for your brand and reach a wider audience with your message.
In Conclusion
By implementing these strategies, brick-and-mortar businesses can increase their brand awareness and connect with more potential customers in their area. Whether you're utilizing social media, hosting events, or partnering with other local businesses, these ideas are a great way to raise your company's profile and make it stand out from the crowd.