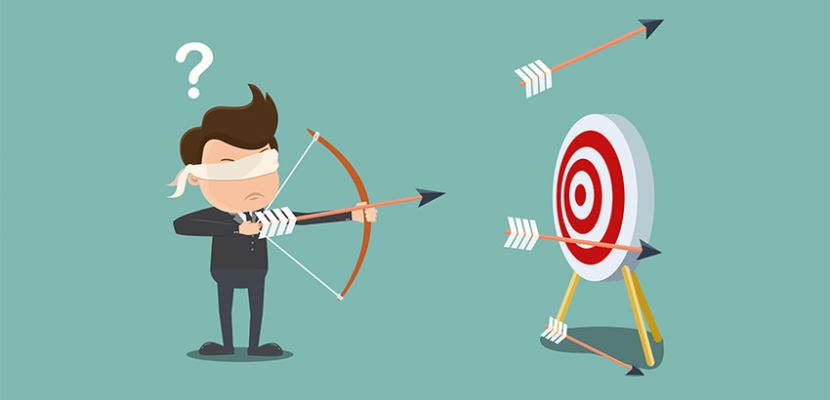 Marketing
Marketing Mistakes That Almost All Businesses Make
Mark Edwards ·
4 Comments ·
April 9, 2018
When you're starting a business, you need to make sure that numerous things are aligned in order to get your business where you want it to be. However, one of the most important things, if not the most important thing, is your marketing. Your marketing needs to be performed so that your business builds a customer base and grows at a steady pace – however, there are mistakes that lots of businesses make. In fact, most businesses will make the marketing mistakes listed in this post if they aren't aware of them first. Read on if you want to make sure you know all about the most common marketing mistakes and want to avoid them at all costs:
Trying To Do Your Marketing Yourself
When you're just starting out, you might think that attempting to do your marketing yourself is a great idea. After all, there are a lot of resources out there that can help you, it's much cheaper, what have you got to lose? Unfortunately, this is an idea many businesses have, and it will only hinder you. You can't teach yourself enough about marketing in a short space of time to do everything you need to do yourself, and even if you do, you're going to be spending time on marketing that you could have been spending on your core business process. You might even make mistakes that are difficult to rectify, so it's best to avoid doing your marketing yourself at all costs.
Hiring In House Staff Too Early On
OK, so you know you shouldn't do your marketing yourself, how about hiring an in house team instead? This still isn't a very good idea. Doing this too early on gives you a high number of mouths to feed. You're much better off working with an established, experienced company like Berbay Marketing & PR. Outsourcing to a marketing company is more sensible and you'll likely save money and get better results in the beginning. Hiring an in house team is something you can look at later on if you think that it makes sense.
Targeting The Wrong Audience
Are you sure you're targeting the right audience with your efforts? Targeting the wrong audience is more common than you might think. If you haven't sat down and outlined who your audience are; what they like, don't like, and everything else that will have an affect on how they respond to you, then you might end up getting lukewarm results. This is why doing thorough market research is so important.
Not Tracking Your Results
How will you know if things are working well for you if you're not tracking your results? Tracking your results is the only way to know for sure that your marketing efforts are working. You need to make sure you do this accurately so you know what to continue doing, what to stop doing, and what you should be doing more of. Keep a close eye on your results so you don't end up wasting time and money.
Not Paying Close Enough Attention To Your Competitors
Doing research on your competitors and figuring out what they are doing is so important – you can then figure out how you'll do things better than them, as well as differentiate yourself. Showing that you are different from your competitors is essential in any market. However, in the same breath, focusing too much on your competitors can also be a problem. You're not trying to be them, or copy them in anyway. You must remain original, yet pay enough attention to your competitors to know what your business needs to do to stay ahead.
Using Social Media Incorrectly
Social media is one of the best marketing tools out there for businesses right now, and the best thing about it is that it's free to use, for the most part. You can also spend a little money if you're willing and create ads targeted perfectly to your audience. However, using social media incorrectly could get you mediocre results. You need to:
Know which ones your audience use
Respond in a timely manner to all comments
Post useful information and genuinely try to help customers
Use a consistent brand voice
Provide amazing customer service
Post attractive images
Share posts from other brands
Build your following by doing all of the above and creating competitions
Most businesses make marketing mistakes, so don't let it get you down for too long if you know you've made some of your own. Simply make the changes you need to make and you can start marketing your business in the most effective way!