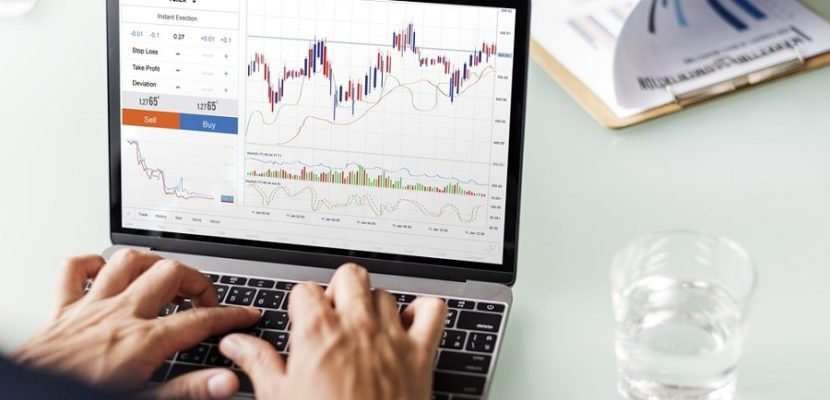 Trading
Introduction to Forex Trading with Metatrader 4
Mark Edwards ·
0 Comments ·
June 12, 2019
Before you start trading currencies, there are two things you need to take into consideration. First, you need to select a broker. You cannot make trades in the Forex market without, and you choose must be a reputable who meets regulatory compliance standards and is registered with at least one government regulatory organization. You will also want to look at what is offered when it comes to leverage, margins, commissions, spreads, initial deposits, and customer service.
Second, you will need to see what type of trading platform the broker uses. You need to have a trading platform to gain access to the Forex market, analyze trade options, and execute trades. You should have access to a variety of fundamental and technical analysis tools that are easy to use and read. Buy and sell buttons should be clearly visible, and you should have access to a variety of trading options and strategy builders. The most important program you should have access to is a demo account. A demo account allows you to execute trades without using real money so that you can try different strategies to see what works best for you.
What Is MetaTrader 4?
MetaTrader 4 is a widely used Forex trading platform, which is commonly known as MT4. MT4 can be downloaded at no charge through numerous online brokers. It can also be downloaded for free on the MetaQuotes website, which is the company that created MT4. MT4 was made public in 2005, and millions of traders use MT4 around the world.
Features
MT4 is designed for the active trader who requires advanced analytics to make profitable trades. MT4 has several features, which includes:
A trading system where you can execute a profit target, trailing stop, and stop loss order executions
An analytics package with free built-in indicators, free custom indicators, and hundreds of other indicators that can be purchased
Access to purchasing trading applications with over 1,700 trading robots and 2,100 technical indicators
Automated trading with customizable algorithms
Live news feeds and programmable alerts
Android and iOS mobile trading
Functionality
MetaTrader 4 has a proprietary scripted language, which allows you to develop your own personalized indicators and automated trading tools. Thousands of traders are developing these indicators and tools, known as Expert Advisors, through MT4's open source software. You are welcome to use these Expert Advisors, but you may have to try several programs to find the one that works best for what they need. You can see more about using charts here. You can execute up to 500 individual open and pending orders at one time. If you try to execute more than 500 individual open or pending orders at one time, then an error message will be displayed. This will not happen if you execute Stop Loss or Take Profit orders.
The MT4 platform is a stand-standalone system with no third-party bridges. This means you can manage your own positions separately from the broker. Some software developers have tried to create third-party bridges between MT4 and other financial institutions, but MetaTrader has been able to successfully block these attempts.