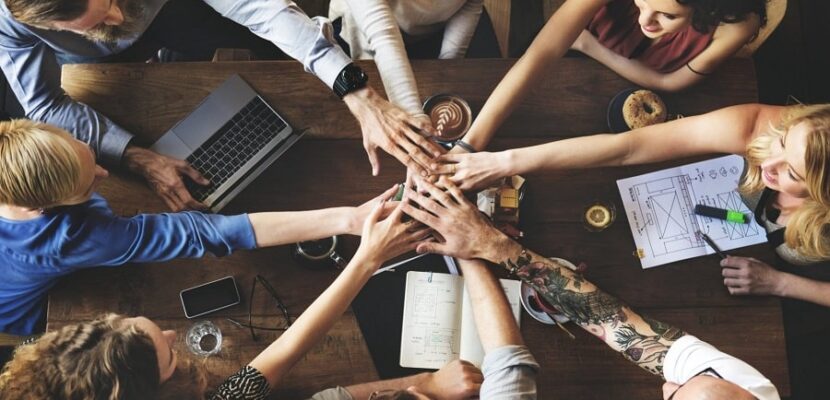 Management
What Are the Ethics at the Core of Your Business?
Mark Edwards ·
0 Comments ·
January 16, 2022
When you're running a business, your responsibility may feel like it is to make a profit, first and foremost. In terms of helping the business survive, that may very well be true. However, your business has a wider role to the people that it employs, the consumers that support it, as well as any partners or investors.
For that reason, to attract the right people and keep the business on the right path, your decision-making has to, in some part, be determined by ethics at its core.
Transparency
One common goal for businesses that aim to build a meaningful and long-term connection with the communities that support them is to be open and straightforward about the motivations and the operations of the business. This can increase sales for the business through the enhancement of your reputation, but it also leads to more loyal customers and employees. One way to do this is to create a document that outlines your core values. Another is to think about how you address customer feedback, including negative feedback. For instance, your customers will appreciate seeing you attempt to publicly handle and address complaints left on social media, especially if you can highlight case studies where you successfully resolve challenges or make clear changes you will make to address such issues in the future.
Employee Responsibility
Every employer has a range of responsibilities to their employees. This includes making sure they get paid a fair wage on time, keeping them safe in the workplace, preventing harassment and discrimination, and more. Ensure that you take the time to get well-versed in your legal responsibilities to your employees, and think about what you can do to go further than the "letter of the law" in these cases. For instance, one way that companies make sure that they are not just compliant but proactive is to hire HR specialists to work out policies that allow them and their teams to address any concerns in the workplace. Not only does it help your employees feel assured that their needs are being taken care of, but it keeps your business safe to some degree, as well.
Lawfulness
A commitment to the conditions of your employees and what you can do to fulfill your responsibility as an employer is just one example of how you can promote your business as one that is beholden to the law. Of course, the majority of small business owners are going to assume that they are in keeping with the law, but you need to make sure that you know the legal considerations that you need to make. To that end, it could be worth getting in touch with a business lawyer to look over what regulatory and legal considerations you may need to pay more attention to.
Loyalty
Growing a small business, you soon learn the value of those customers who are loyal, returning time and time again. They may get the goods and services in exchange for their money, but the word of mouth, positive social impact, and ongoing support they offer can be crucial to the growth of your business. To that end, you may want to reward loyalty. Looking at loyalty programs as to how they benefit you by "building loyalty" is the wrong way to go about it. Look at rewards systems that focus on rewarding loyal customers, rather than trying to incentivize them. Focus on gratitude in your messaging as well, not to mention in how you treat and correspond with your customers. That extra focus on personability can help your business embody that focus on loyalty that you want.
Environment
A growing concern has been the impact that industry, as a whole, is having on the environment. While your business might not be responsible for anywhere near the amount of carbon contribution or waste as a larger organization, that doesn't mean that you shouldn't help your business become more sustainable. There are a variety of ways to do this, too, with the help of a sustainability consultancy. This can include looking at where waste is created in your processes, how your products are made and shipped, as well as the supply chain that you have. Many changes can be made to reduce your environmental impact, and, although it may take some investment at first.
Diversity
How your business approaches diversity has to be done with care. There are laws to prevent discrimination, already, but your business may need to, instead, focus on making sure that it's not contributing to the systemic ways in which minority groups are ignored or dismissed over members of a dominant culture or group. There are a lot of ways to improve inclusivity in your business. This can include things like addressing how bias can present itself in the hiring process by instead using more structured interviewing processes that ask more quantitative questions. It can also include smaller measures like using language checking apps to make sure you're not using gendered or otherwise exclusionary language too often in your professional communications.
Community
Just as you want to reward your customers who are loyal to you, you should also support the community that helped your business grow in the first place. A good way to do this is to look at local organizations that your business could partner with. This could include other small businesses to form strategic partnerships with, non-profits to collaborate with for fundraising efforts, as well as burgeoning entrepreneurs or professionals who could use mentorship opportunities. If you are able to establish your business as a local institution. Then it can lead to the kind of loyalty and support that can keep it going for years to come. Of course, this dedication needs to be genuine. You need to walk the walk, not just talk the talk after a single locally-based campaign.
Consider making a document detailing the ethics that your business is committed to. Then, when you're thinking about goals and steps to implement, you can look at those ethics and make sure you're taking steps to live up to them.