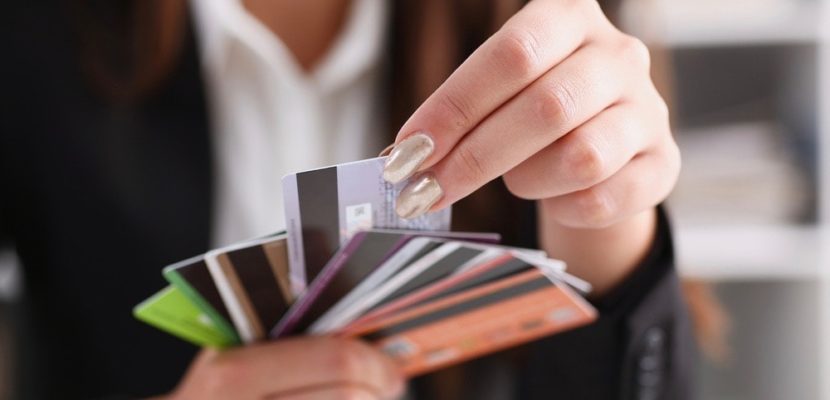 Debt
Why You Should Compare Credit Cards Before Picking One
Mark Edwards ·
0 Comments ·
November 26, 2021
A credit card is nearly a requirement in today's world. A credit card can help you establish a strong credit history, which is beneficial when you need to borrow money and make large purchases. You don't want just any credit card, though. It is critical to compare credit cards and select the best option for you.
No single credit card is better than the others, but there is always one that's the best for you in your current financial situation and aligns with your spending habits. You can choose the card that's perfect for you by researching your options and asking the right questions.
What to Look For When Comparing Credit Cards
Choosing the first credit card you find is a rookie mistake and should be avoided at all costs! There are so many different types of credit cards available, so what do you need to look for when comparing them? Here are 4 things you need to consider when picking the best credit card for you.
Annual Fees
Many credit card companies try to lure you in with cash back or other benefits in exchange for an annual fee. These credit cards are often rewards cards, and the benefits you'll receive can justify the annual fee. You'll need to look at the purpose of this credit card and ask yourself if you are planning to use it for everyday purchases. If you are, how much do you expect to spend per month?
A credit card with no annual fee may be more beneficial if you use it as a backup or occasionally make online purchases or travel bookings.
Interest Rates
Many credit cards will try to tempt you with a 0% introductory interest rate. While this may appear to be a good offer at first, you need to make sure you can pay off the balance during the promotional period. If you don't, you'll be compelled to pay the new interest rate on your credit card, which will likely be higher, possibly even reaching 25% or higher.
Even if a credit card has a promotional rate, make sure to look into the interest rate after the promotional period is over. Compare credit cards and look for the best interest rate that you qualify for, and in the long term, you will save money.
If you're only getting offered high-interest rates, get your free credit report and find ways to improve your credit score. Once your score is improved, it will be easier to qualify for a lower interest rate credit card.
Penalties and Late Fees
Before picking a credit card, you should compare penalties and late fees associated with the various cards. If you learn how the credit card works first, you will get the most out of it while avoiding penalties, late fees, and additional interest.
For example, if you have one late payment, your credit card company might charge you a late fee in addition to increasing your interest rate for that payment. Moreover, if you go above your credit card limit, your interest rate will increase.
Rewards
Travel rewards and cashback credit cards are two of the most common ways to earn rewards for using a credit card. Credit cards that offer travel rewards allow you to earn a certain number of points per dollar spent, with multiple tiers of rewards for different categories. These points can be used for travel-related expenses such as flights, hotels, and car rentals.
Cashback credit cards function the same, only they offer you a percentage of your spending back and can also get cashed in for a gift card with higher amounts. Several spending categories allow you to earn more cash back, and your rewards usually get paid out annually or quarterly.
When comparing credit cards, read reviews and see what others have said from their experiences with the various rewards programs. It's also important that you use rewards cards only if you intend to pay off your balance each month in full.
Final Thoughts
When it comes to credit cards, comparing is crucial. Instead of accepting the first credit card offer that comes your way, comparing credit cards allows you to choose one that best suits you and your circumstances.