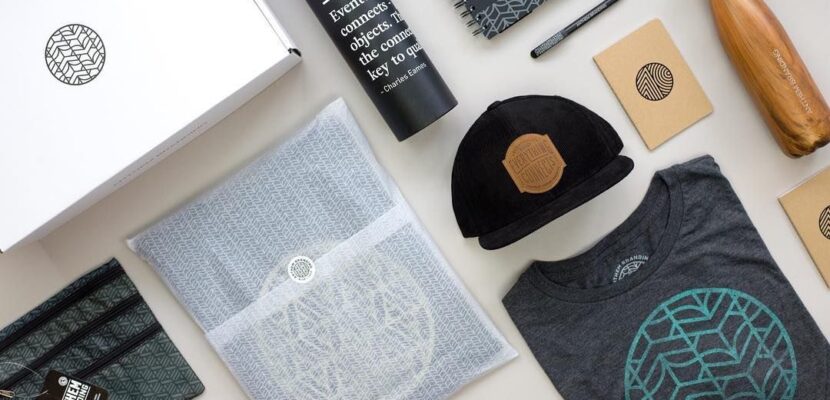 Marketing
The Benefits of Using Branded Merchandise
Mark Edwards ·
0 Comments ·
June 8, 2021
Branded merchandise is simply any product with your company name or logo on it. It is often used on practical everyday items such as pens but more and more companies have been expanding their use of branded merch, as it has become known. Festivals are synonymous with lanyards, mass participation races hand out t-shirts and now even YouTubers sell their own branded merch, at often a very impressive markup.
The use of branded merchandise is a long-standing marketing practice and has tried and tested success yet it can often be overlooked with planning a marketing budget.
Branded merchandise is a great way to increase brand awareness. Improving brand awareness is a big goal of any business. The more awareness you have the more people will associate your products and services with you and, in turn, the more business you are likely to generate. Ways you can utilize branded merch to improve awareness might be by way of giving away branded items. For example, a free branded water bottle or coffee cup with every purchase. Customers are satisfied with their free gift and they are using when out and about, displaying your company logo. It is not only advertising but it helps to build and maintain good relationships with your customers, who are the life line of your business.
Do you have staff out and about mixing with the public? Perhaps you provide services outside of an office space. Consider embroidering your company logo on t-shirts or hats. Staff wearing company logos has a multitude of benefits. It promotes brand exposure, creates trust between the public and members of staff, knowing they are affiliated with a professional company and can increase staff morale. Your staff are your personal representative so ensuring they are happy and aligned with your brand will ultimately improve the running and perception of your company. Just be sure to use a professional t-shirt embroidery store. The last thing you want is a wonky or inaccurate logo. It will ruin the professional and positive image you are trying establish. Another great tip is to utilize branded merch during staff or business meetings as it may help to improve the perception of your business to the outside world.
One of the other great aspects of branded merchandise is that it is cost effective. Not all companies have huge marketing departments with budgets to match. Advertising can be a costly endeavour but when it comes to branded merch the more you order the lower the price of the product will be. This is an excellent way of distributing your name onto hundreds of pens, water bottles or lanyards to be thrust into the public domain without breaking the bank.
Finally selling branded merchandise can also be another source of revenue. Gifting products are a fantastic incentive, as are providing them for company use but there will be times when customers are willing to pay for the merchandise. Taking the example of mass participation races; When signing up racers are often given the option to purchase a t-shirt for a small fee. Commonly these t-shirts are purchased and worn with pride and racers are happy to talk about the event. Another great feature is that you can include information advertising the event they have taken part in and the next one. They are a walking advert, that you have a made a profit from. These method of marketing can be used in a wide variety of niches, think  events, festivals, day trips, gyms, sports, services offered. Get creative with your brand and how you can use merchandise to your advantage.